Tara Cheyenne Friedenberg; Photo by Wendy D Photography
Tara Cheyenne Friedenberg; Photo by Wendy D Photography
MAY 3–6 | Historic Theatre
Deeply reflective. Totally hilarious. Utterly transformational.
Tara Cheyenne Performance (Vancouver)
Written, choreographed, and performed by Tara Cheyenne Friedenberg
Veteran artist Tara Cheyenne Friedenberg is excited to perform her new solo show for you, but keeps getting side-tracked by her own body issues. Part stand-up comedy, part kinetic gesture and dance, Tara Cheyenne leads audiences through a heartbreaking personal landscape of body dysmorphia and self-loathing with her signature approach to performance: biting humour, insightful and absurd social commentary, and absolute intimate honesty directly addressed to the audience.
This show invites us to take the power back, enjoy the amazing things our bodies can do, and laugh through the tears together.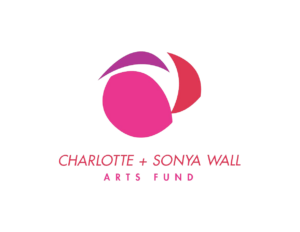 MAY 3: 7:30 PM—Opening
MAY 4–6: 7:30 PM
MAY 6: 2:00 PM
Historic Theatre
1895 Venables St.
Vancouver, BC
1895 Venables St.
604-251-1363
[email protected]
Mon to Fri: 12–6PM, Sat 12–4
and 1 hour prior to all performances
Our Cultch Connects program provides free tickets for families, community groups, artists, and others who might not be able to otherwise experience our shows. If you would like to learn more about how to access Cultch Connects tickets, please reach out to [email protected].
Written, choreographed, and performed by Tara Cheyenne Friedenberg
Creative Collaborators: Kate Franklin (outside eye), Josh Martin (outside eye), Melanie Yeats (dramaturge/discussion moderator)
Contributing Artists: Bevin Poole, Kim Steveson, Caroline Liffman, Justine A. Chambers, Jamie Robinson, Zahra Shahab, and Lisa Gelley
Set Design: Tara Cheyenne Friedenberg (with Josh Martin, Kate Franklin and Melanie Yeats)
Costume Design: Tara Cheyenne Friedenberg
Music: Marc Stewart
Lighting Design: James Proudfoot
Technical Director: Nico Dicecco
Photos of Tara Cheyenne Friedenberg by Wendy D Photography
Winter/ Spring 2023 Season Trailer
Subscribe to our Winter/ Spring 2023 Season!
Subscribe and save up to 30%! Get the best seats at the best prices, discounts on additional tickets, unlimited access to our RE/PLAY Digital Programming, and more perks.
Explore the Winter/Spring 2023 Season