Photo of Alexandra Lainfiesta and Genevieve Fleming by David Markwei
Enjoy a year of on-demand access to all our RE/PLAY feature-length performances. *
Pay what you Choose (0-$20)
We encourage you to pay as you are able and help support the creation of these shows.
*Panto on demand not included
Stunning, shocking, and surprisingly funny.
Clean/Espejos, written by celebrated playwright Christine Quintana with translation and adaptation by Paula Zelaya Cervantes, intimately explores different perspectives of female solidarity, secrets, and survival across two languages. The lives of two women from very different worlds intertwine in the illusionary paradise of a Mexican resort. Adriana (Alexandra Lainfiesta), a hotel floor manager reeling from a family loss, has a chance encounter with Sarah (Genevieve Fleming), a Canadian wedding guest with a long-held traumatic secret—when their worlds collide on a fateful rainy night, both women are forced to face their past and all that they've tried to keep hidden.
Clean/Espejos was filmed at The Cultch. To create this innovative digital production, the artistic team worked closely with The Cultch's Digital Content Director Cameron Anderson to adapt and amplify concepts from the stage production, including dynamic surtitling. This is an intimate cinematic experience of the play that takes you inside the lives of the characters and places you in the action as the story unfolds. After you've seen the show, we recommend checking out the Q&A with the artists for more conversation about the making of Clean/Espejos. 
Translation:
Las vidas de dos mujeres de mundos muy diferentes se mezclan en el falso paraíso de un resort mexicano. Adriana (Alexandra Lainfiesta) es una supervisora de piso de hotel y está procesando una pérdida familiar. Sarah (Genevieve Fleming) es invitada en una boda y es atormentada por su pasado. Cuando sus caminos se cruzan por accidente, ambas mujeres deben enfrentar los ecos del pasado.
Clean explora diferentes perspectivas de solidaridad femenina, secretos y sobrevivencia, de manera sorprendente y cómica.
Esta es una obra bilingüe (español e inglés) y contará con subtítulos en ambos idiomas durante la producción.
Clean/Espejos received rave reviews when it premiered at The Cultch in March 2022. Now, you can watch this innovative and critically acclaimed play online!
"A lush, layered, complex story with the depth, poetry, and drama of a great novel"
—Gail Johnson, Stir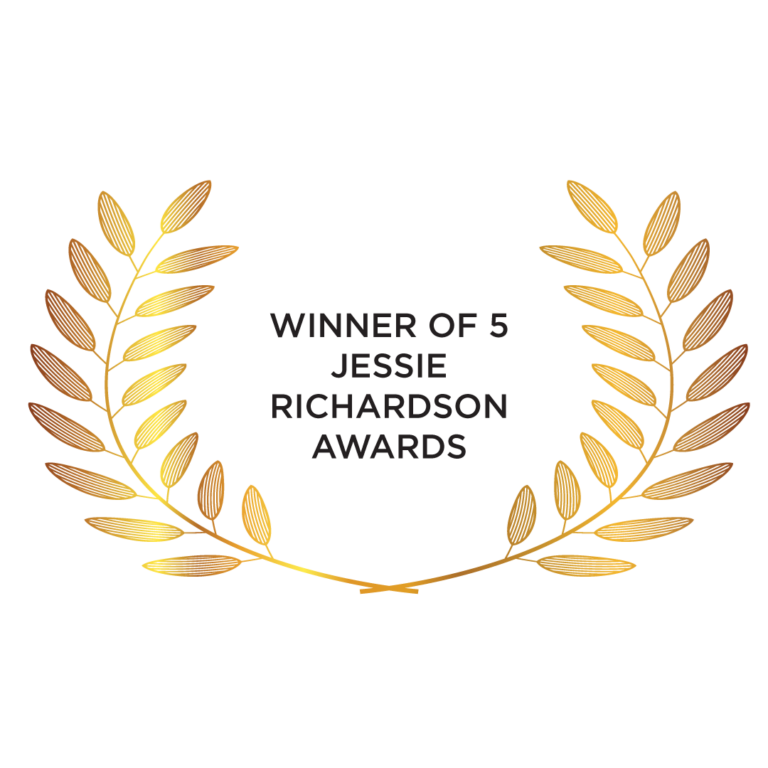 Winner of 5 Jessie Richardson Awards:
Outstanding Production, Outstanding Set Design, Outstanding Direction, Outstanding Performance in a Leading Dramatic Role, and Innovation Award.
Produced by Neworld Theatre | Producida por Neworld Theatre
In Association with Western Canada Theatre | en asociación con Western Canada Theatre

Cast | Elenco
Genevieve Fleming, Performer | Actriz
Alexandra Lainfiesta, Performer | Actriz
Manuela Sosa, Understudy | Alternante

Creative | Equipo Creativo
Christine Quintana, Playwright | Dramaturga
Paula Zelaya-Cervantes, Translation & Adaptation | Traducción y Adaptación
Daniela Atiencia, Dramaturg | Dramaturgista
Chelsea Haberlin & Daniela Atiencia, Directors | Dirección
Gavan Cheema, Assistant Director | Asistente de Dirección
Mishelle Cuttler, Sound Designer | Diseño de Sonido
Shizuka Kai, Set Designer | Diseño de Escenografía
Jessica Oostergo, Costume Designer | Diseño de Vestuario
Harika Xu, Lighting Designer | Diseño de Luz
Candelario Andrade, Projections Designer | Diseño de Proyecciones
Andie Lloyd, Projection & Subtitle Designer | Diseño de Proyecciones y Subtítulos
Nicole Lamb, Production Manager & Technical Director | Dirección Técnica y Supervisión de Producción
Yvonne Yip, Stage Manager | Jefa de Piso
Mariana Munoz, Apprentice Stage Manager | Aprendiz de Jefa de Piso
Andie Lloyd, Programming & Operation Subtitles | Programación y Operación de Subtítulos
Raes Calvert, Movement Director | Director de movimiento
Ari Lima, Dialect Coach | Profesora de dialecto
Stephanie Kong, Costume Cutter | Sastre de Vestuario
Cameron Anderson, Director of Photography/Editor | Director de Fotografia/Editor

Cultural Ambassadors | Embajadoras Culturales
Ruth Suarez
Paula Lara
Luz de Maria Vasquez
Ana Lorena Perez
Dulce Maria Zamudio

With support from Aluna Theatre, Tarragon Theatre, BC Arts Council, Canada Council for the Arts, City of Vancouver, Metro Vancouver, Vancouver Foundation and Hamber
Conversations with the Creators
A conversation with  Daniela Atiencia (co-director) and Cameron Anderson (Director of Photography)
A conversation between Christine Quintana (playwright) and Paula Zelaya Cervantes (Spanish Translation and Adaptation)
A conversation with Co-directors Chelsea Haberlin and Daniela Atiencia
Photos of Alexandra Lainfiesta and Genevieve Fleming by David Markwei
"Pure, potent storytelling at its best"
"A remarkable bilingual script, two fabulous performances, and superb production values add up to a rare A+ debut"
Bilingual captioned version available.