Amanda Sum; Photo by Reagan Jade
Amanda Sum; Photo by Reagan Jade
MAY 11–14 | Historic Theatre
New Age Attitudes:
Live in Concert
A concert in construction paper form.
MAY 11–14
Historic Theatre
Theatre Replacement (Vancouver)
Created and Performed by Amanda Sum
New Age Attitudes: Live in Concert is part pop-up book, part performance. Theatre-maker and musician Amanda Sum de-digitizes her identity-drenched indie-pop album into a handmade book. Each audience member is given a personalized book to silently read together. Filled with sonic descriptions and humorous invitations, the pop-up book guides audience members through a new way of listening and receiving.
New Age Attitudes: Live in Concert is neither a musical nor a straight concert. Shifting the traditional structure of a music concert by using collective reading as a backbone, this lo-fi performance prioritizes introvertedness and celebrates awkwardness. Amanda rearranges her debut album, New Age Attitudes, to craft a new narrative that demands your gentle devotion.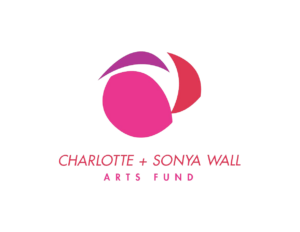 MAY 11–13: 7:30 PM
MAY 14: 4:00 PM
Historic Theatre
1895 Venables St.
Vancouver, BC
1895 Venables St.
604-251-1363
[email protected]
Mon to Fri: 12–6PM, Sat 12–4
and 1 hour prior to all performances
Our Cultch Connects program provides free tickets for families, community groups, artists, and others who might not be able to otherwise experience our shows. If you would like to learn more about how to access Cultch Connects tickets, please reach out to [email protected].
Creator, Crafter, Performer: Amanda Sum
Director: Maiko Yamamoto
New Age Attitudes: Live in Concert is co-presented with Theatre Replacement. Originally commissioned by T/R through their COLLIDER Artist-in-Residence program. Generously supported by the Canada Council for the Arts.



EXPLORE WORKS BY AMANDA SUM
Winter/ Spring 2023 Season Trailer
Subscribe to our Winter/ Spring 2023 Season!
Subscribe and save up to 30%! Get the best seats at the best prices, discounts on additional tickets, unlimited access to our RE/PLAY Digital Programming, and more perks.
Explore the Winter/Spring 2023 Season