February 29, March 2 & 3, 2024 | York Theatre
Song From The Uproar: The Lives and Deaths of Isabelle Eberhardt
February 29, March 2 & 3, 2024
York Theatre
Isabelle Eberhardt (1877-1904): explorer, nomad, journalist, novelist, Sufi. A passionate romantic and one of the most adventurous women of her era or any other, Isabelle Eberhardt was unique. At age twenty, after the death of her mother, brother and father, she left her life in Switzerland for a nomadic and unfettered existence in the deserts of North Africa. She traveled extensively through the desert on horseback, often dressed as a man, relentlessly documenting her travels through detailed journals. At age twenty-seven Isabelle drowned in a flash flood in the desert.
Song from the Uproar uses texts inspired by her writing to immerse the audience in the surreal landscapes of Isabelle's life; she describes the death of her family, the thrill of her arrival in Africa, her tentative joy at falling in love, the elation of self-discovery and the mystery of death.
Music by Missy Mazzoli
Libretto by Royce Vavrek and Missy Mazzoli
Presented under license by G. Schirmer, Inc., copyright owners. 
Marion Newman, Isabelle
Ann Hodges, director
Gordon Gerrard, conductor
Made possible with support from City of Vancouver and BC Arts Council.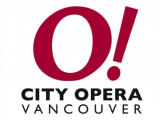 February 29 & March 2: 7:30PM
March 3: 2:00PM
Sec A = $68.00 + service charges
Sec B = $48.00 + service charges
Sec C = $25.00 + service charges

Reserved Seating
YORK THEATRE
639 Commercial Dr, Vancouver