Eve Gordon and Paku Fernandez; photo by Ben Sarten
The Cultch and Urban Ink Present
Te Rēhia Theatre and The Dust Palace (Aotearoa / New Zealand)
By Amber Curreen and Tainui Tukiwaho
World Premiere
An extraordinary live experience that fuses Māori culture with the artistry of cirque theatre, told in te reo Māori (the Māori language).
Te Tangi a te Tūī; he karanga nō te kainga, pulling us heart-first back to the ngāhere.
Join us on a mesmerizing journey into the heart of Aotearoa, the land of the Māori people. Te Tangi a te Tūī  (The Song of the Tui) invites you to experience a Māori cirque theatre epic about adaptation and authenticity. This is a multigenerational story for all ages told through soaring acrobatics, dance, and te reo Maori (the Maori language).
The Tūī (Indigenous songbird) soaks up the world around it and responds in song. Though beautiful, his tune is a faint echo from when Aotearoa was blanketed in the ngāhere (forest), flutes of Patupairehe (fairy folk) filled the trees, and Māori alone walked gently upon their mother. The fading of the Tūī's song parallels the forces of loss and regeneration of te reo Māori. This show combines Kaupapa Māori (a Māori way) and cirque theatre to create an evocative narrative of love and loss between Māori, Patupairehe, and the natural world facing colonial impact.
Don't miss this world premiere—a collaboration between Te Rēhia Theatre Company, a renowned Maori theatre company, and The Dust Palace, the contemporary circus company that brought you The WonderWombs and The Goblin Market!
Don't miss this limited engagement, celebrating Māori culture, hope, and the transformative power of storytelling.
Produced by:
Te Rēhia Theatre 
The Dust Palace Circus Theatre 
Te Rēhia is an acclaimed Māori theater company who shares Matauranga Māori with the world through bold contemporary theater. The Dust Palace is a renowned cirque theater company that presents works of beauty and daring through aerials, groundwork and storytelling.
Creative Team
Writers: Tainui Tukiwaho & Amber Curreen
Director: Tainui Tukiwaho
Circus Directors: Geoff Gilson & Eve Gordon
Lighting and Set Design: Jane Hakaraia 
Technical Director and Rigging: Andrew Gibson
Sound Design: David Atai and Crescendo
Producer: Rachael Dubois
Stage Manager: Edward Peni
Cast:
Ellyce Bisson
Amber Curreen
Te Rongopai Cureen-Tukiwaho
Joe Dekkers-Reihana
Paku Fernandez
Eve Gordon
Freddy Matariki Carr
Luis Mierelles
Tainui Tukiwaho
Mia van Oyen
Supported by:
The Cultch
Urban Ink
Canadian Arts Council
Creative New Zealand
Manatū Taonga
Te Tangi a te Tūī Trailer
Te Tangi a te Tūī Documentary
 Workshop photos by LK Creative. Production photos by Ben Sarten.
"Conceptual entertainment on a high artistic level. New, contemporary circus in its purest form. A great delight."
"Musically strong, fantastic acrobatics, a very artistic overall picture."
"Intimate and hilarious, this performance from contemporary circus company Gravity and Other Myths is one of a kind."
A+: $69
A: $64
B: $49
C: $39
D: $20
The Ronald S. Roadburg Foundation is proud to support Indigenous Programming at The Cultch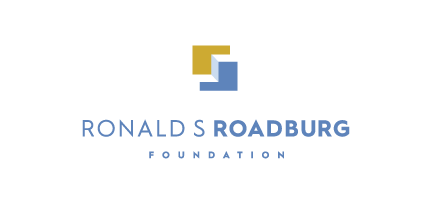 Save up to 30%
with a Season Ticket Package!
Choose 5, Choose 3, and Flex Passes available
The Cultch offers American Sign Language (ASL) interpreted performances, Live Audio described performance in partnership with VocalEye and Relaxed Performances for a less restrictive environment. Those who do not require these accessibility features will not experience any disturbance to the performance.
Find out more about our Accessibile performance options.