WRITTEN BY SANGEETA WYLIE
DIRECTED BY DIANE BROWN & PATRICIA TRINH
Inspired by a true story…
In 1979, a Vietnamese family flee Saigon by boat, enduring pirate attacks, typhoons, shipwreck and starvation. Forty years later, a mother finally shares their tale with her daughter. A multicultural journey through reality, fantasy, and the supernatural utilizing ritual dance, shadow play, live music, and animation.

Trigger Warning: Implied Sexual Violence.
Special Thanks: To the Truong Family for sharing their story.
Want to pair delicious, authentic Vietnamese cuisine with this world premiere?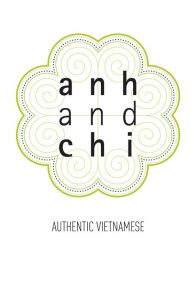 The Anh and Chi Ticket Package includes one discounted livestream ticket and a $50 gift card to Anh and Chi!