Matthew MacKenzie and Mariya Khomutova; Photo by Nastya Gooz
WELCOME TO YOUR DIGITAL PROGRAM GUIDE!
Punctuate! Theatre (Edmonton)
By Matthew MacKenzie and Mariya Khomutova

Presented in association with rEvolver Festival
After meeting on a research trip in Kyiv, Matt, a Canadian playwright, and Mariya, a Ukrainian actor, spark up a romance that takes them from the beaches of the Black Sea to the frozen riverbanks of the North Saskatchewan River. Together, they weather a global pandemic and face the personal impacts of Russia's brutal invasion of Ukraine while sharing many moments of joy, including marriage and the birth of their son.

Award-winning theatre artists and real-life married couple Matthew MacKenzie and Mariya Khomutova take the stage to tell their remarkable, surprisingly funny, and inspiring Odesa to Alberta love story and share their intimate perspectives on the impacts of the war in Ukraine.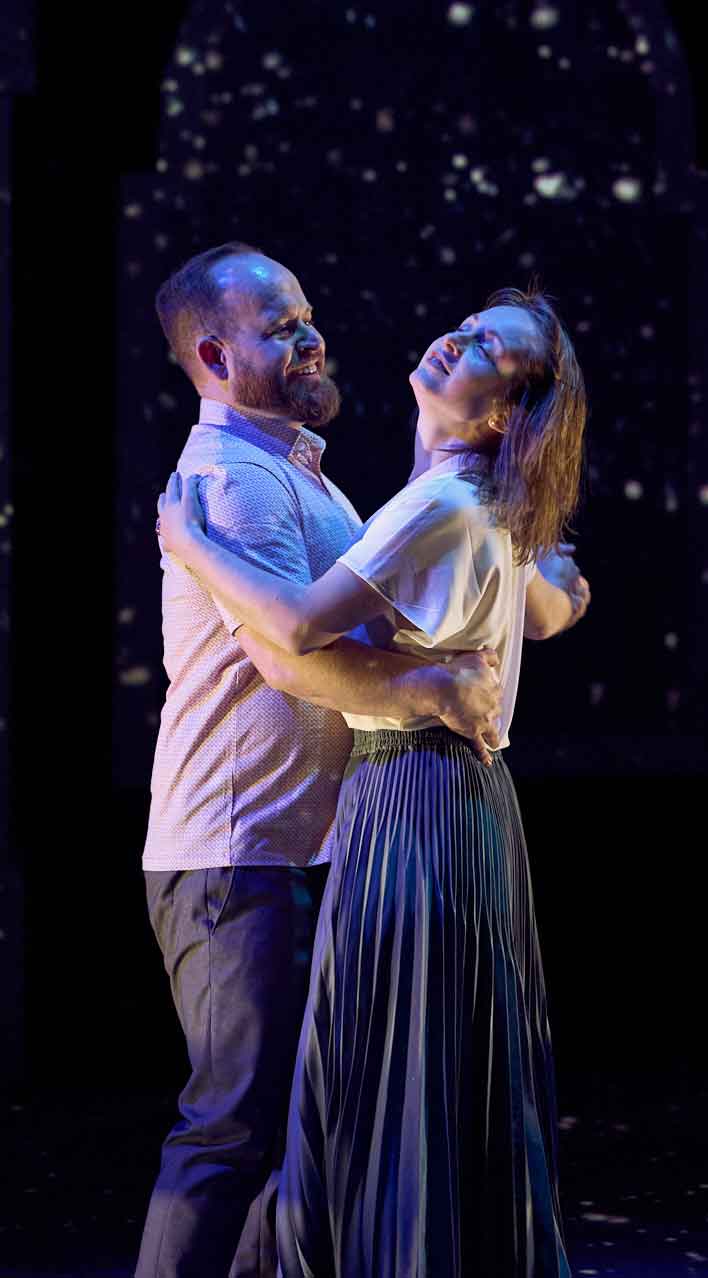 A Very Special Thank You to Our Funders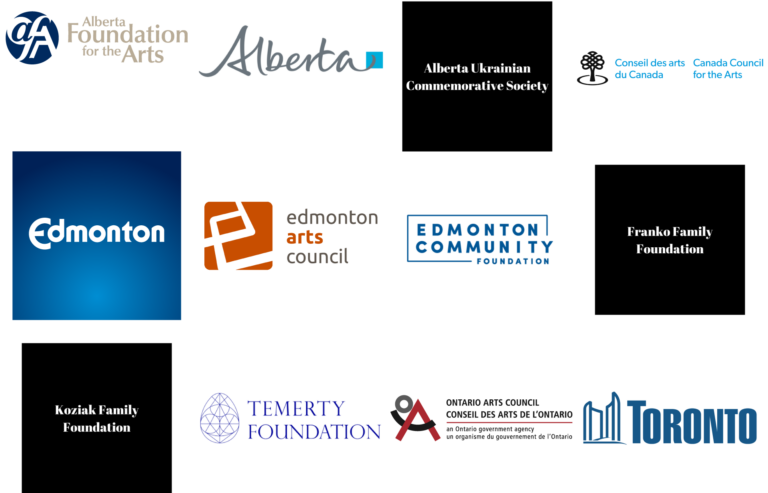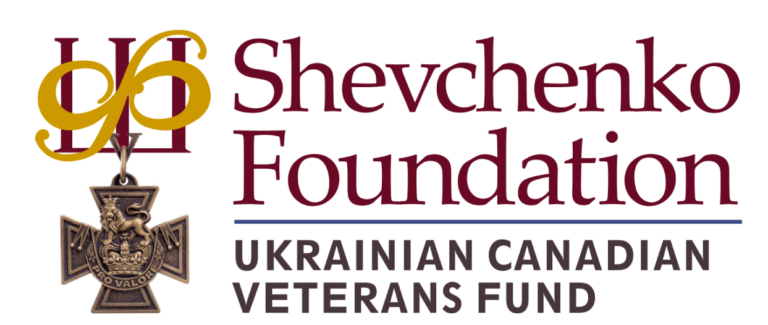 Shevchenko Foundation, Ukrainian Canadian Veterans Fund and Cecil Semchyshyn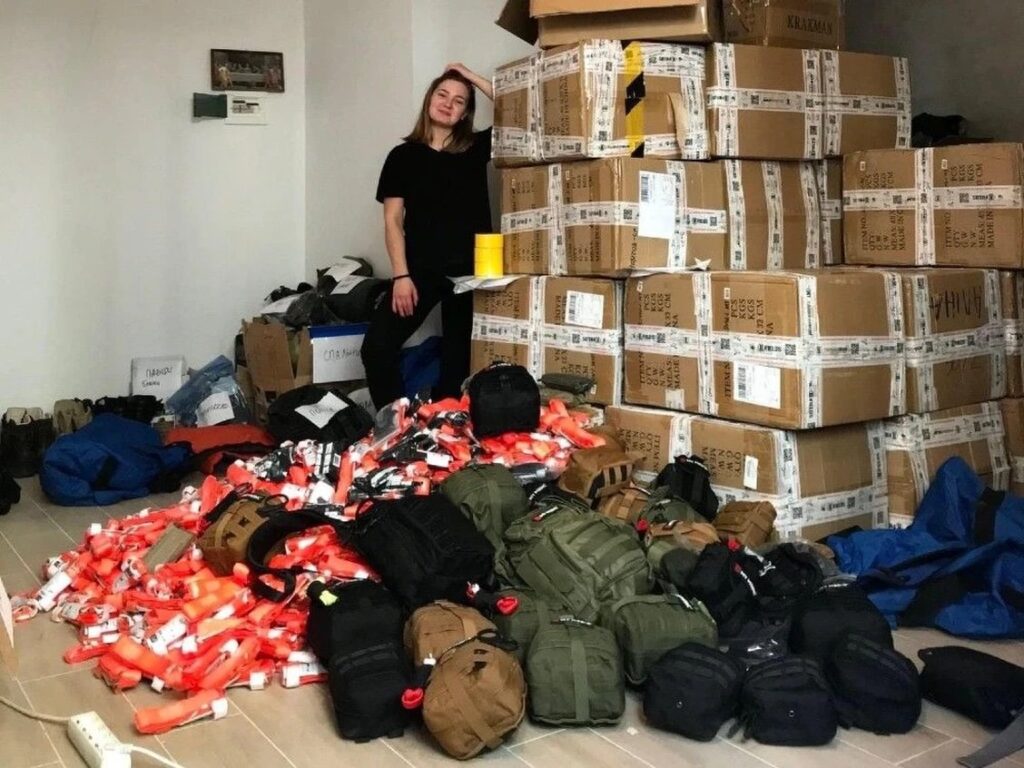 Pictured: Punctuate! Theatre contact Alina Viatkina, founder of the How Are UA? Foundation
Punctuate! Theatre is fundraising in support of Ukraine. 
Funds raised will be sent directly to our artist and volunteer veteran connections.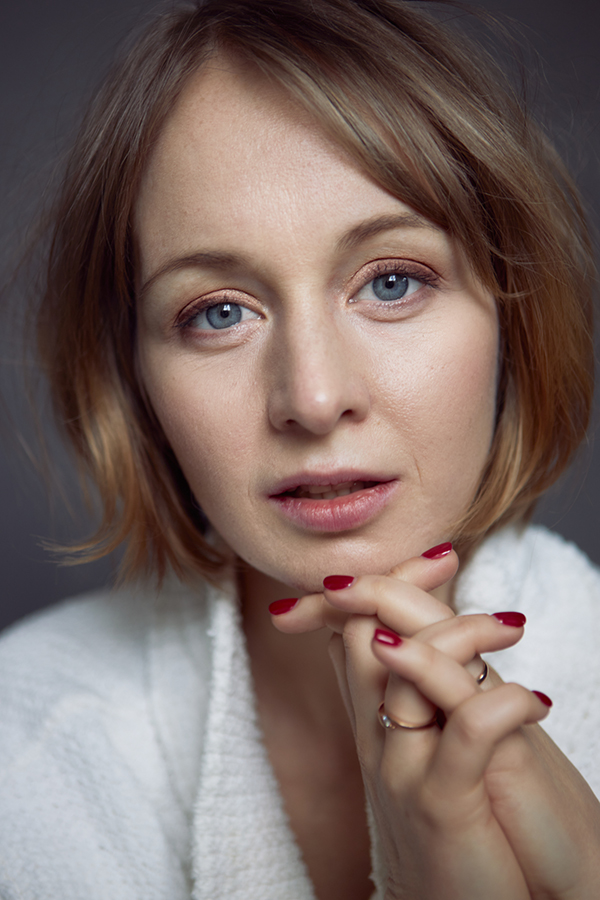 Mariya Khomutova started her theatre studies in Odesa at the age of 12.  She graduated from the Kyiv National Theatre University in 2012 and worked in two repertoire theatres in Kyiv. Some of the favourite roles she has played are Agafya Tikhonovna (The Marriage by N. Gogol), Grushenka (The Karamasov Brothers by F. Dostoyevsky), Dunyasha (Cherry Orchard by A. Chekhov), Irodiada (Salome by O.Wilde). In 2020, Mariya was the recipient of a Golden Duke Award from the Odesa Film Festival for Best Actress in Two of Us (dir. Vladislav Vitriv).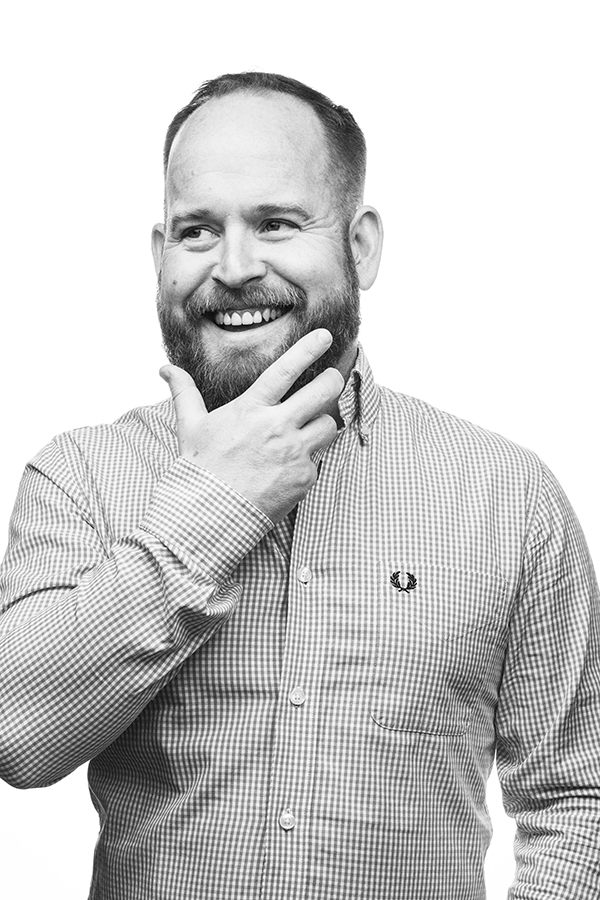 Matthew MacKenzie is a citizen of the Métis Nation of Alberta and proud father of Ivan (Eevan, Vanya, Vanichka).  Artistic Director of Punctuate! Theatre, Matthew is also the founder and an Artistic Associate with Pyretic Productions, a founding member of the Pemmican Collective, as well as Canadian Liaison of the Liberian Dance Troupe.  Matt's plays include Bears, After the Fire and The Particulars.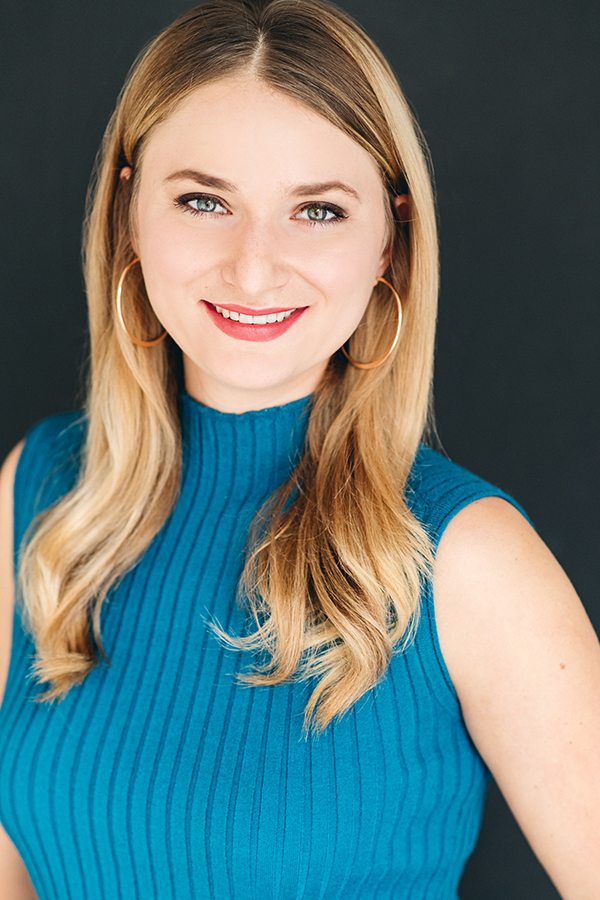 Lianna Makuch is a Ukrainian Canadian playwright, director, performer, co-Artistic Producer of Pyretic Productions, and a producer with Punctuate! Theatre. She has travelled several times to Ukraine to research and develop her plays Barvinok and Alina, which have garnered awards and recognition including the Shevchenko Foundation's 2020 REACH Award, a 2022 Edmonton Artist Trust Fund Award, and was shortlisted for the 2022 Alberta Playwrighting Award. This is Lianna's professional directing debut, and she was recently Assistant Director on Jane Eyre and A Christmas Carol for the Citadel Theatre. Thank you to Patrick for his ongoing love and support. #StandWithUkraine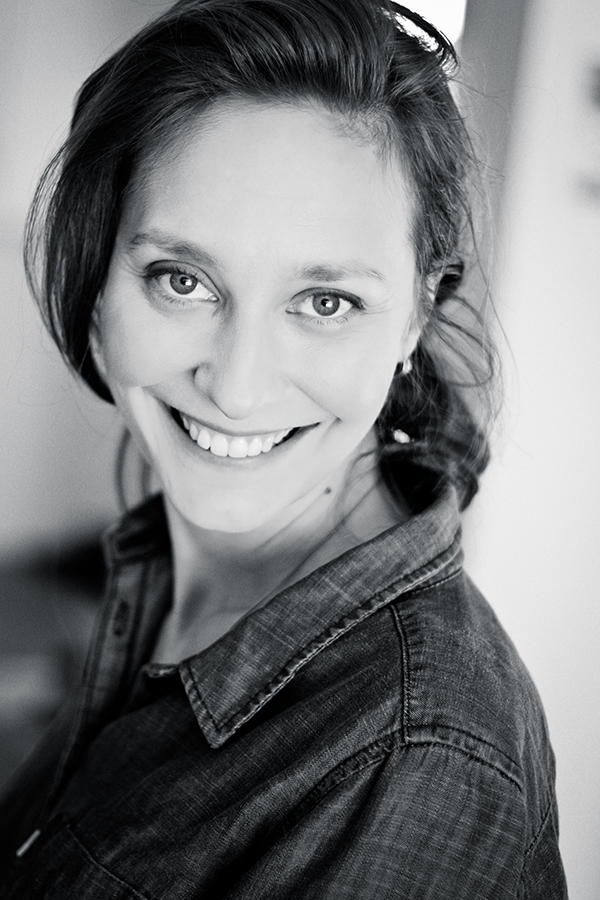 Daniela Masellis is theatre designer and artist based in amiskwacîwâskahikan (Edmonton, Alberta),Treaty 6 territory. Daniela's training includes a B.F.A. of Theatre Design from the University of Alberta, a Diploma of Fine Arts, and a design apprenticeship in Italy at 'Teatro alla Scala Milano'. She has collaborated on over 85 professional productions across Canada. Her credits include work with The Stratford Festival, The Citadel, The Arts Club, Soulpepper, Workshop West, Mile Zero Dance, Western Canadian Theatre, The Belfry Theatre and many others. She is a full member of the Associated Designers of Canada and IATSE 659.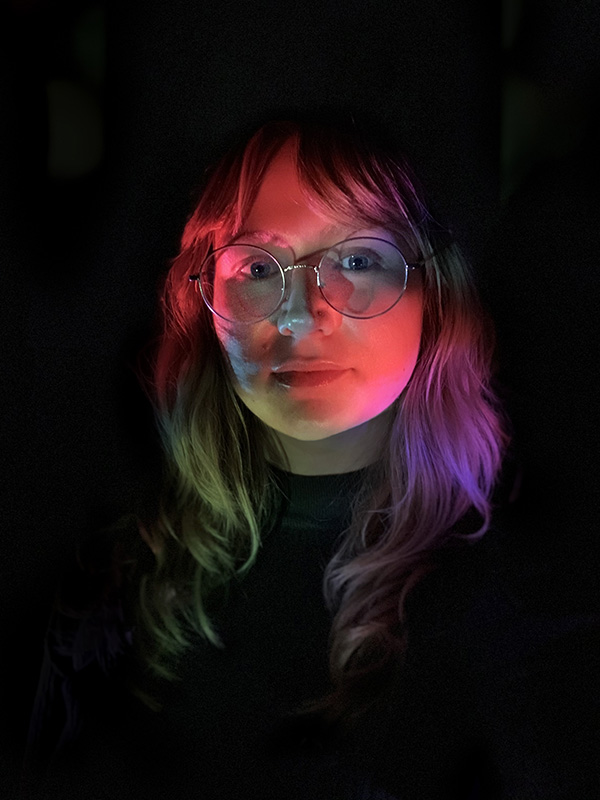 Amelia Scott is a video designer, projection technologist, and new media artist. Her focus is in visual storytelling, using animation, film, video, and live cameras to implement nuanced integration of video and projections into live performances. Amelia is also an instructor of Video Technology and Design at the National Theatre School of Canada. Notable collaborations include: National Arts Centre of Canada, Vancouver Symphony Orchestra, Munich Kammerspiel, The Barbican Centre, LA Philharmonic, New Zealand Opera, Festival Trans Amériques, Porte Parole, Crow's Theatre, Espace Go, Théatre aux Écuries, Théatre Denise-Pelletier, Alberta Theatre Projects, The Banff Centre.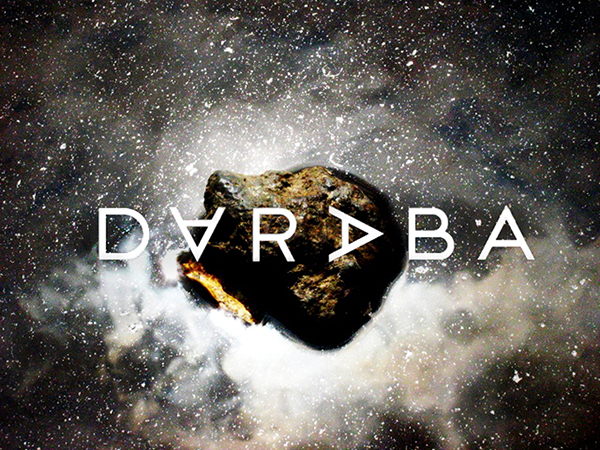 Daraba is a creative audiovisual formation (based in Kyiv, Ukraine). It was founded in 2020 by composer Andrii Merkhel and designer Yaroslav Zen. Composers and sound-designers Tetiana Khoroshun and Serhii Vilka became part of the sound studio for cultural solutions. Over the years, the team has presented a number of projects in collaboration with leading productions, institutions, and theatres in Ukraine and other European countries. Their focus is on performance, creative solutions for films, computer games, installations, and exhibitions. Each of the members that make up Daraba have many years of experience in musical, performing, and visual arts.
Aaron Macri is an award-winning composer and sound designer based out of Edmonton, Alberta. Over his more than twenty year career he has created music and sound design for theatre, television, dance, & film. His works have been broadcast nationally, and Off Broadway.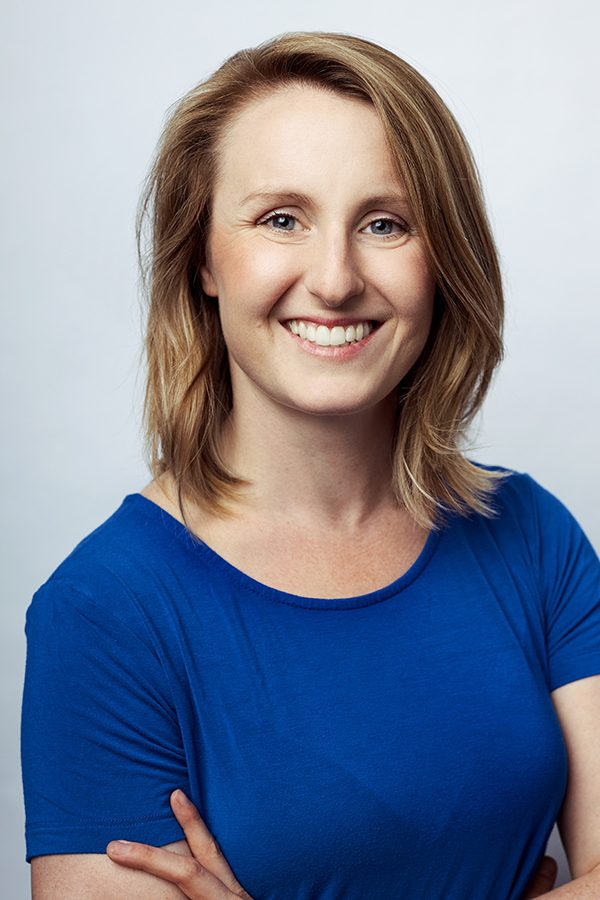 Krista Lin is a contemporary artist based in amiskwacîwâskahikan (colonially Edmonton). A graduate of The School of Toronto Dance Theatre, Krista has studied with renowned instructors in Israel, Taiwan, and across Canada. Krista has performed in works by Heidi Strauss, Justine Chambers, Good Women Dance, Matthew MacKenzie, Gerry Morita, and Susie Burpee. Krista teaches dance in public and private institutions, and has taught outreach workshops in Ontario, Alberta, and Taiwan. With a diploma in Arts and Cultural Management from MacEwan University, Krista is a part-time arts manager and arts advocate. She is a mom to Andy, Lily, and dog-child Louie.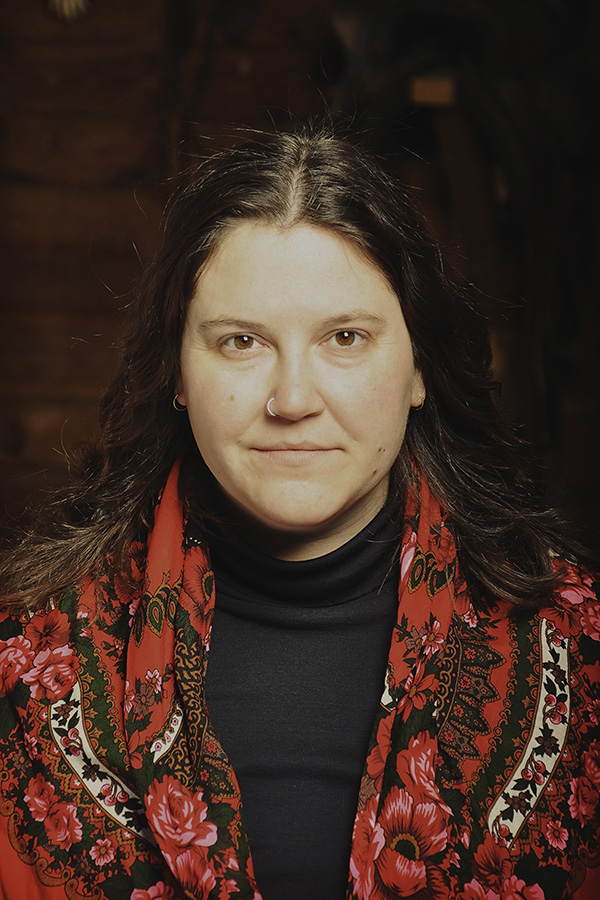 Kiidra is a stage and production manager, a sound designer, and theatre technician based out of Edmonton (Amiskwacîwâskahikan).
Selected Theatre Credits Include: The Wonderful, & Blackhorse (Caravan Farm Theatre), The Wolves (The Maggie Tree/Citadel theatre); Barvinok, & Michael Mysterious (Pyretic Productions); Heaven (Citadel Theatre's Horizon Series); Dead Center of Town (Catch the Keys); Boy Trouble (Vena Amoris Projects); Origin of the Species (Northern Light Theatre); Gemini (Defiance Theatre); Do this in Memory of me/En Mémoire de moi (L'Unithéâtre).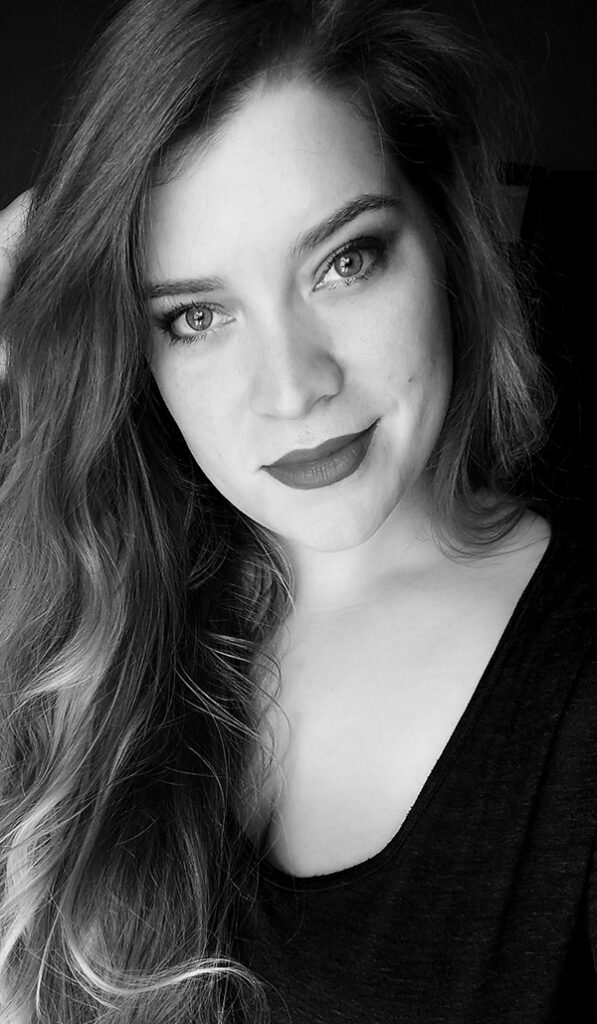 Lore is thrilled to be working with Punctuate! Theatre on this beautiful show! Selected credits include: A Christmas Carol, West Side Story, Curious Incident of the Dog in the Night-Time, Sense & Sensibility, Hadestown, Silver Arrow, Peter Pan Goes Wrong, Clue and Jersey Boys (Citadel Theatre); Timothy Findley's The Wars, Mamma Mia and Titanic: The Musical (Grand Theatre); Barvinok, Michael Mysterious and Alina (Pyretic Productions). Lore is the resident stage manager for Pyretic Productions and holds a BFA in stage management from the University of Alberta. Slava Ukraini!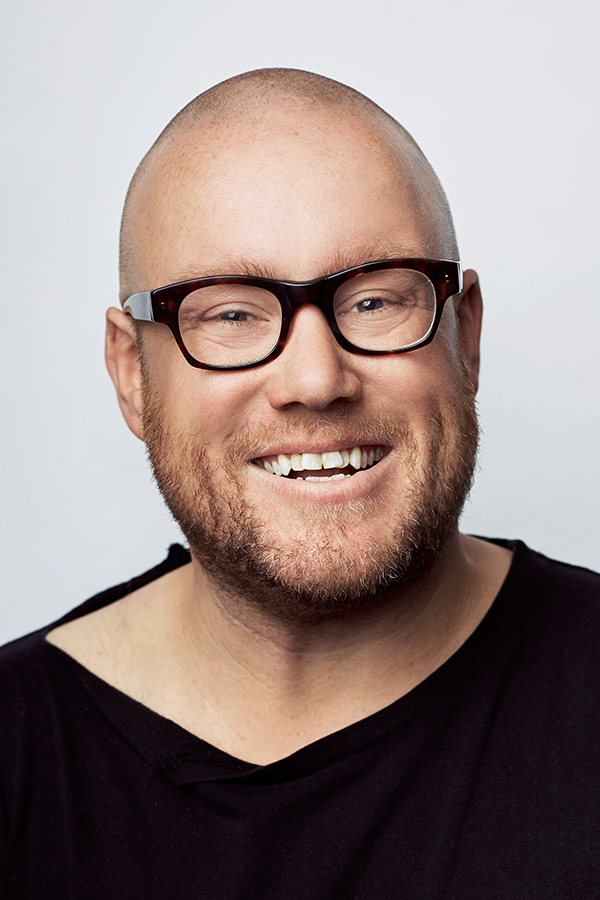 Production Manager & Technical Director
Trent is an Edmonton based artist and arts enabler with a specialty in activating non-traditional performance spaces. A graduate of Grant MacEwan's Theatre Production program and The Banff Centre for the Arts, Trent has spent the last 13 years as a Lighting Designer, Production Manager, Technical Director, and Entertainment Programmer.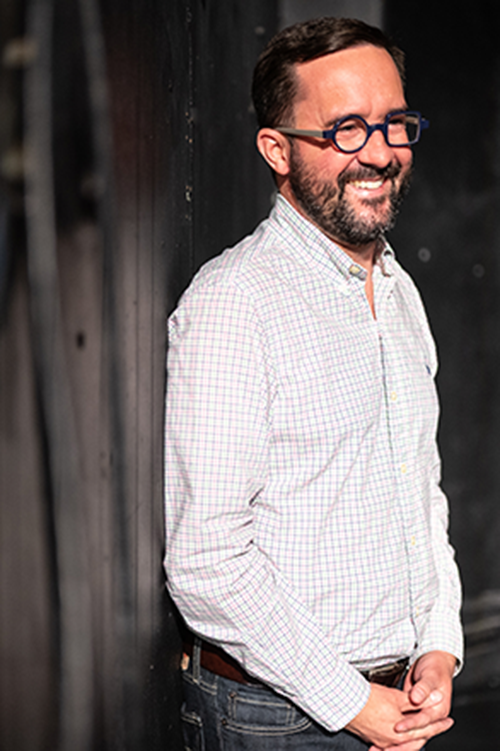 Matt McGeachy is a Toronto-based dramaturg. He spent 10 seasons with Factory Theatre leading the revitalization of that company's new work development program, and has also worked with the Guthrie Theatre, the Kennedy Center, Theatre Passe Muraille, Canadian Stage Company, and Ronnie Burkett Theatre of Marionettes, among others. Matt is an alumnus of the Toronto Arts Council/Banff Centre Leaders Lab, is the president of LMDA Canada, and currently works as head of government relations at the Toronto Symphony Orchestra. Upcoming: World premiere of Vierge by Rachel Mutombo and world premiere of Armadillos by Colleen Wagner.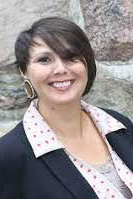 Design Consultation & Scenic Artwork
Dawn Marie Marchand is a member of Cold Lake First Nation in Treaty Six territory. cîpêhcakwawêw-iskwêw (Blue Horse Spirit Woman) is a Cree and Metis artist, educator, advocate, author, writer, speaker, and mother. She received an Aboriginal Role Model Award for Art in 2017, during her term as the Inaugural Indigenous Artist In Residence for the City of Edmonton. Facilitation of the Indigenous Artist Market Collective engagement and launch in 2018. An installation called "The Longest Journey" as part of the Nuit Blanche Festival in 2018. Since then she has created public art in the Stanley Milner Public Library and had artwork projected in Expo Dubai in 2020. Her Treaty 6 oral history recognition artwork, 10 Sticks was projected with the Juno 2023 Land Acknowledgement in Edmonton.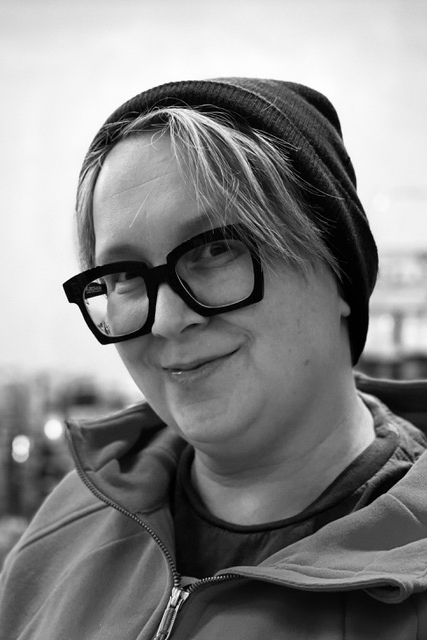 Krista Leddy is a proud Métis woman whose family comes from the historical Métis communities of St. Albert and Lac St. Anne. She currently calls amiskwaciywâskahikan (Edmonton) home. Her beadwork is influenced by the beautiful teachings, stories, and patterns of her Métis ancestors and brings the spirit of her grandmothers into all of her pieces, whether they are traditional or contemporary in nature. Krista also works to reconnect Métis people back to the community through traditional arts including beading, weaving, sewing, storytelling, and dance. @beadedchickadee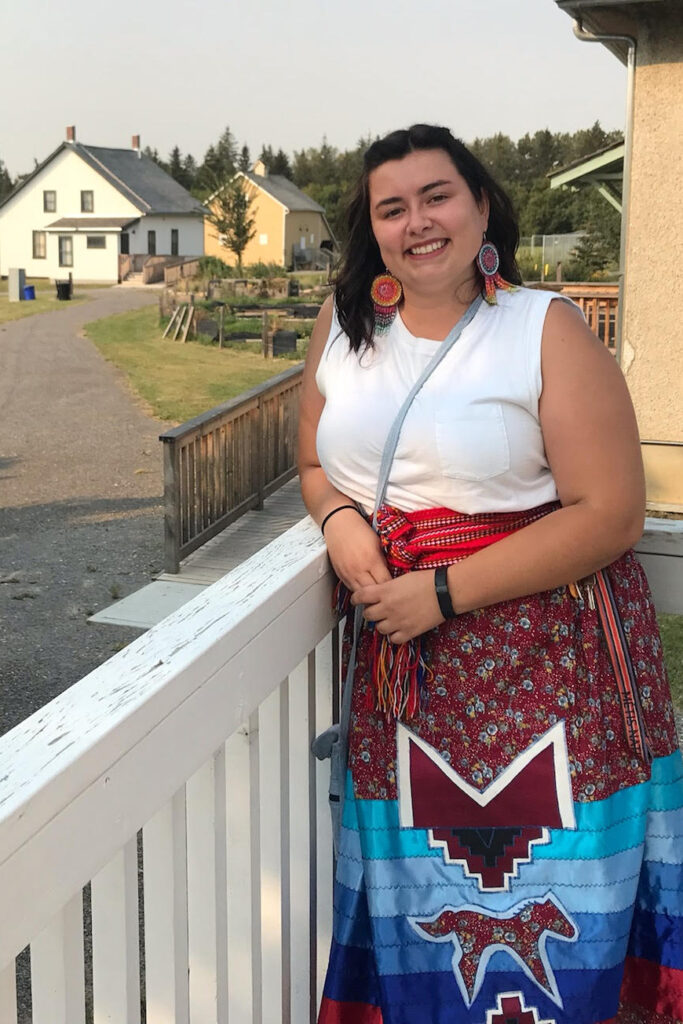 Maria Nelson is a Métis-Ukrainian woman from Redwater, Alberta. Beading is a way of building and maintaining the connection between my heritage, my past, and my identity moving forward. My favourite part of beading is exploring how colours and patterns can play off each other. I began working on reconnecting with my community and heritage around the same time I began beading. My family connections are primarily from Saskatchewan and Red River, and it was my great-grandmother's generation that entered Alberta. I am a Lavallee, Piche, Arcand, Poitras, Anderson, and many more. It has been an educating and rewarding experience to be able to rebuild my connections to my past and heritage while also being able to build new connections in my present.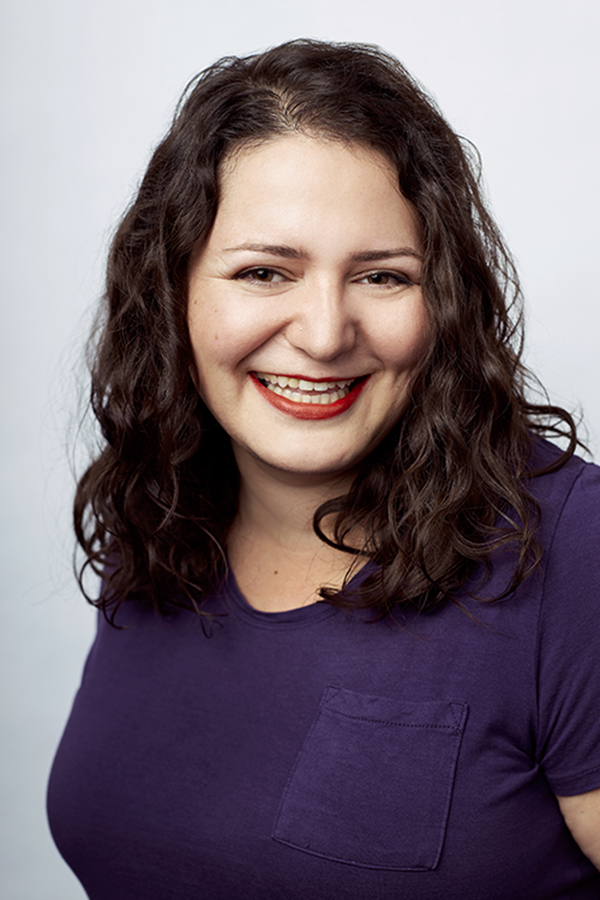 Sheiny Satanove (she/her) is a Vancouver-born theatre and film producer who has lived in Treaty 6 amiskwaciwâskahikan for over 10 years. She is a proud founding member of Punctuate! Theatre, and currently serves as Managing Director. Sheiny has produced over twenty plays, including several world premiere productions. She is also a freelance producer and coordinator in the film industry, and has worked on several feature films and television shows across the country. Sheiny is thrilled to be touring with the Punctuate! team this year, and to be sharing such an important story. Much love to J & E.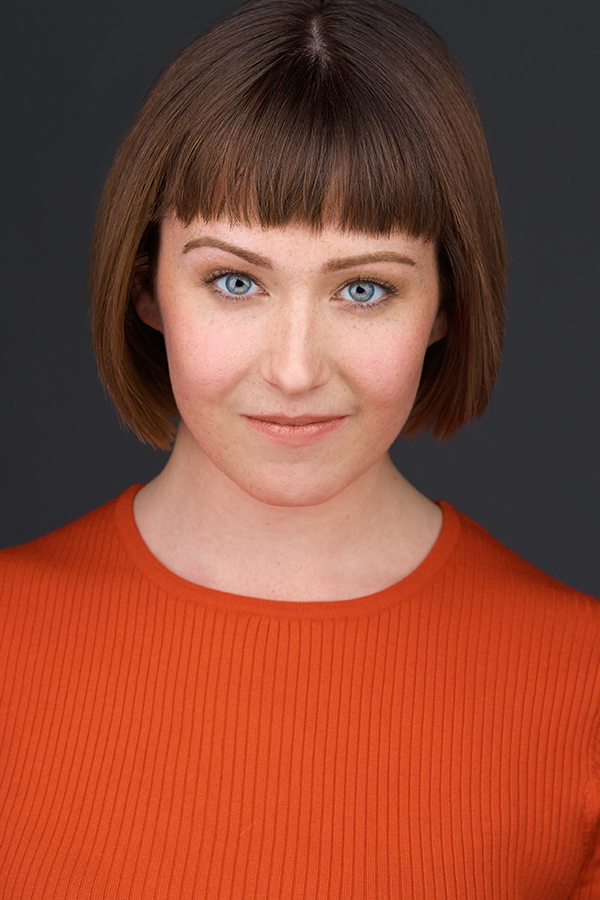 Alyson Dicey is an Edmonton based artist and graduate of the BFA Acting class of 2012 at the University of Alberta. She is a founding member of Girl Brain Sketch Comedy and is proud to write and perform with a troupe that celebrates and promotes the strength of women. Alyson is an Artistic Associate with the Edmonton immersive theatre company, Thou Art Here Theatre, and Volunteer Coordinator/Administrative Assistant for the multidisciplinary arts festival featuring women-identifying and non-binary artists, SkirtsAFire. During the summers, Alyson can be found at the Edmonton International Fringe Festival in her role as KidsFringe Coordinator.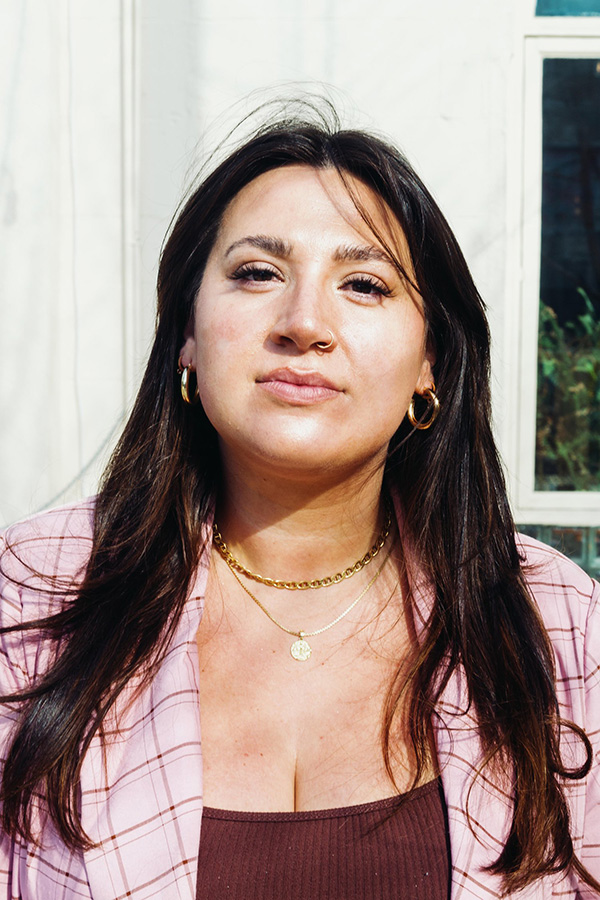 desirée is a theatre director and creator, who will never wash treaty 6 soil from beneath her feet. she exists to bring questions, and reveal stories and conversations, for artists and audiences alike, so that we can all dream of a better future together. desirée loves epic stories: epic in content, aesthetic, and spirit. she's received institutional education from University of Alberta (BA), and York University (MFA), and has directed in large institutions and quiet back alleys. desirée has an affinity for new work and plays with traditional text to transform ideas and institutions that are no longer serving us.
Follow Punctuate! Theatre on Social Media