Welcome to your
Local Gems Cultch Box!
We are so pleased to feature two works by our Pandemic Artist‑in‑Residence Veda Hille. First, her brilliant solo show, Little Volcano, and then with her co-conspirators Bill Richardson and Amiel Gladstone, do you want what i have got? a craigslist cantata. In addition to bringing these two fabulous productions into your living room, your box is loaded with goodies we hope you will enjoy. From Tetsuro's expansive interviews with Veda and Bill to discounts at neighbourhood restaurants, we are doing what we can to make you feel connected to the artists and other audience members.
For those of you that joined us for TRANSFORM Cabaret Festival, thank you for coming back! And for those of us joining us this year for the first time, we have missed you and are so happy to be with you. We have loaded your digital box with multiple ways to reach beyond the screens and we invite you to reach out to us and to the artists with your thoughts. All of us are mourning the loss of the communal experience we have in the theatre and lobby at live performances. You are not alone, we will get through this together.
The Cultch is committed to ensuring that you have access to performance experiences in whatever ways are possible. We have received many messages of encouragement to "keep going," to continue to believe in the importance of cultural experiences. These notes, often accompanied by a donation, have been truly uplifting and have carried us through some of the difficult days.
We are now working on a wonderful package of performances to share with you in the early months of 2021. Your feedback about your Fall experiences would be very meaningful and we can try and incorporate your suggestions into the Winter/Spring offerings.
Be well and enjoy your Local Gems!

–HEATHER REDFERN
Executive Director of The Cultch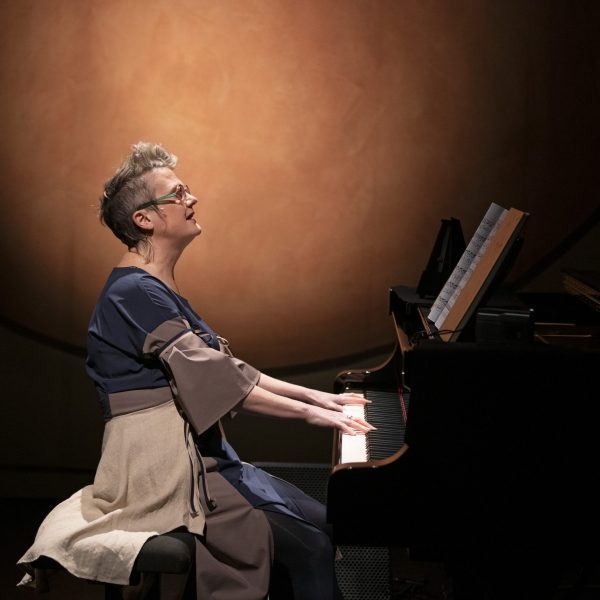 Veda Hille with Theatre Replacement 

A musical self-portrait on love, death, and survival from the one and only Veda Hille!
do you want what i have got? a craigslist cantata
Written by Veda Hille, Bill Richardson, and Amiel Gladstone
The popular musical revue based on real-life Craigslist ads returns with a virtual twist!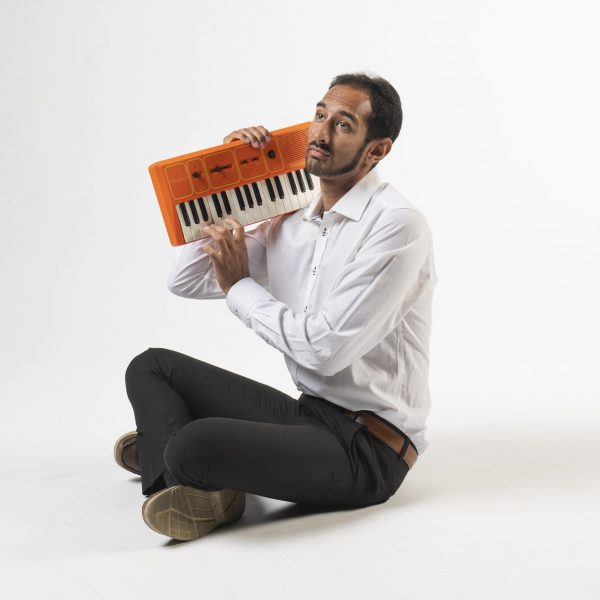 Your Local Gems Cultch Box includes access to one livestream performance of your choice for each show above. If you have not selected your performance date yet, please log in at tickets.thecultch.com or contact Box Office at boxoffice@thecultch.com or 604-251-1363 to select your show dates.

You will be emailed a performance reminder with a show watch link and password prior to your selected performance. If you have any questions or trouble accessing the shows online, please contact Box Office and we'd be happy to help!
*all showtimes in PDT/PST
Cultchcast: Shigematsu Shoots the Shit
This season, local favourite Tetsuro Shigematsu hosts a brand new Cultch podcast! Before he created some of your favourite shows (Empire of the Son, 1 Hour Photo, and Kuroko) Tetsuro was the host of CBC Radio One's former afternoon series The Roundup. His experiences as an artist, writer, performer, and broadcaster make him the perfect host to have in-depth conversations with a variety of artists from our season.
Episode #3
with special guest, Veda Hille
Episode #4
with special guest, Bill Richardson
International Insights
& Conversations
In what feels like another life as a performance curator, many of my days were spent researching work by going out and seeing it at events and festivals both here and around the world. Since March, we've all been grounded. It's my fingers doing the walking, scrolling endlessly from my own living room. 
Browsing the internet often feels like a walk through Times Square, thrilling at first but difficult to sift through the noise and distraction. Here are some gems I thought I'd share that gave me a moment of pause and reflection.
Joyce Rosario
Join us Wednesday, Nov 4 online for a virtual conversation with Heather Redfern and leaders from some of your favourite local theatre companies. We're gathering some friends to discuss their hopes, fears, opportunities, and challenges of creating work in pandemic times. 
WHEN
Wednesday, Nov 4 at 6:30pm PST
WHERE
Zoom
*a link will be sent to all those who RSVP
RSVP
Email: boxoffice@thecultch.com with subject line Nov 4 Subscriber Event RSVP plus your name and email if you would like to attend this event.
Dinner and a show!

Receive 15% off take-out and dine-in orders from the following Cultch restaurant partners!
635 Commercial Drive
Vancouver, BC V5L 3W3
1380 Commercial Drive
Vancouver, BC V5L 3X6
957 East Hastings Street
Vancouver, BC V6A 0H1
After you've enjoyed your shows and subscription box, you'll find that Local Gems is the gift that keeps on giving. In December, you'll receive a complimentary copy of another local gem, Asparagus Magazine, which tells the large and small stories of how we can live sustainably, within our community and beyond.
Enjoy a Signature Volcano Cocktail while watching the shows!
INGREDIENTS 
3/4 ounce Raspberry Liqueur 
3/4 ounce Blue Curacao Champagne 
INSTRUCTIONS 
Pour the liqueurs into a champagne flute. Fill it the rest of the way with very chilled champagne. Garnish with a twist of orange peel and a couple of raspberries.
INGREDIENTS 
40 ml Absolut Vodka
20 ml Almond Liqueur
80 ml Cream of Coconut 
40 ml Vanilla Ice Cream 
1 Whole Cherry Ice Cubes 
INSTRUCTIONS 
Fill a blender with ice cubes. Add all ingredients. Blend and pour into a cocktail glass.