Video of Amber Barton by Cameron Anderson
Available from OCT 14 | Online - On Demand
Available from OCT 14
Online - On Demand
A reflection on what was, what is and what is to come.
Created by Amber Barton
RE/PLAY Features
Two digital offerings for one:
1 – The digital performance of MEDITATION by Amber Barton
2 – Amber Barton IN MEDITATION: A Documentary
MEDITATION is a reflection on what was, what is and what is to come. It is an attempt to use movement to process the journey of award-winning dance artist and choreographer Amber Barton as she unpacks her past and contemplates her future. Inspired by her personal journey as a professional dance artist, Amber likes to think of this solo as an autobiography; an attempt to reconcile with her failures and achievements while simultaneously celebrating the beauty, fragility and temporary nature of the human body.

 

IN MEDITATION: A Documentary chronicles the creation of Amber Barton's MEDITATION

as she prepares for what may be her last professional performance. Created in partnership with The Cultch's Video Director Cam Anderson, this documentary

offers a rare glimpse into an artist's journey of moving forward to the next significant chapter in their life. 
Pay What You Can offers both access and investment in RE/PLAY creation and programming from those who can.

GET TICKETS


Subscribe to Fall Season and receive free and unlimited access to RE/PLAY!
Available from OCT 14
Online – On Demand
MEDITATION: 30 mins
IN MEDITATION DOCUMENTARY: 30 mins
1895 Venables St.
604-251-1363
boxoffice@thecultch.com
Mon to Fri: 12–6PM, Sat 12-4
and 1 hour prior to all performances
World Premiere July 22, 2022, in Sointula, BC;
presented by BC Movement Arts Society
CHOREOGRAPHY AND PERFORMANCE: Amber Barton
VIDEOGRAPHY AND FILM DIRECTION: Cameron Anderson
MUSIC AND SOUND COMPOSITION: Marc Stewart
LIGHT DESIGN: Alexandra Caprara

PRESENTING PARTNER: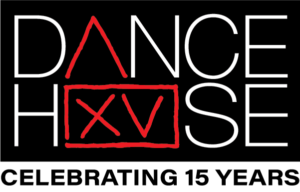 The creation of the solo, MEDITATION, was supported by Lena Artist Research and Residency Centre, BC Movement Arts Society, and The Cultch.
RAVE REVIEWS for M E D I T A T I O N
RE/PLAY is a showcase of the digital collaborations between The Cultch and its partners from across Canada and around the world
Subscribe to our Fall 2022 Season for BIG savings and entertainment!
Get the best seats at the best prices, discounts on additional tickets, unlimited access to our RE/PLAY Digital Series, and more perks.