The Cultch's Digital Playground | NEW WORKS COMING SOON
Your home for electrifying online theatre performances.
RE/PLAY Shorts is a showcase of the digital collaborations between The Cultch and its partners from across Canada and around the world.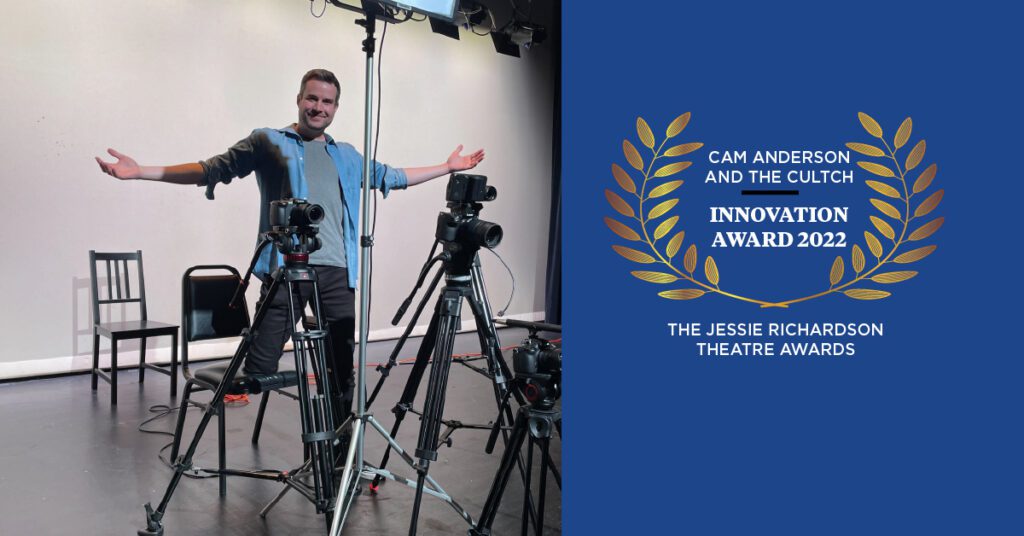 Cultch Video Director Cameron Anderson, recipient of an Innovation Award from The 2021/2022 Jessie Richardson Theatre Awards
More about RE/PLAY:
Electrifying Digital Theatre
When we couldn't gather physically, we went online to stay connected. Necessity breeds invention, and we brought East Van to your home, from our stages to your screen.
RE/PLAY, The Cultch's digital playground, is a result of this innovation and our commitment to diverse, boundary-breaking theatre.
Join us to experience edgy and eclectic work from The Cultch and partners from across Canada and around the world, straight to you wherever you are, with minimal carbon footprint.
We are just as excited to bring audiences back to our venues as we are to explore the possibilities of online—experimenting with new forms of performance, providing even more accessible options for audiences, and finding new ways to play.
Engage with boundary-breaking digital works, watch shows you've missed or re-watch your favourites with the people you love! 
Sign-up to our mailing list to be notified about upcoming digital work!