Photo of Steffanie Davis and Panto Kids by Emily Cooper; Illustration by Cindy Mochizuki
East Van Panto: Beauty and the Beast
Theatre Replacement (Vancouver)
Written by Jivesh Parasram and Christine Quintana
Music by Veda Hille
Directed by Anita Rochon
NOV 22, 2023–JAN 07, 2024
Vancouver's most beloved holiday theatre tradition!
Bright, business-minded Belle has always been different from other kids growing up on the Drive. Her nose is always stuck in a book—a general ledger book that is! 
Everything changes when she's separated from her free-spirited dad Maurice and becomes imprisoned in an enchanted specialty grocery store by a strangely familiar Beast who seems very set in his ways. Time is running out and Belle and her new friends Miso Potts, little Tofu and their Bento Buds must do everything they can to flip the perspective of Belle's captor and break the curse before the last cherry blossom falls!
Get ready for a hilarious adventure through the neighbourhoods of East Van! Featuring unforgettable characters, pop song parodies, stunning sets, silly costumes, and fantastic performances by some of Vancouver's best actors, Theatre Replacement's East Van Panto is an enchanting experience for audiences of all ages!
The 11th East Van Panto welcomes new Panto Playwrights Jivesh Parasram and Christine Quintana and returning Panto Director Anita Rochon (Snow White & Little Red Riding Hood) with music by Panto Composer Extraordinaire Veda Hille. Join new and returning performers: Steffanie Davis, Munish Sharma, Jason Sakaki, Mark Chavez, Maiko Yamamoto, Veda Hille, June Mirochnick, and Mishelle Cuttler. Choreographed by Amanda Testini, with design by Alaia Hamer (costumes), Sophie Tang (lights), Brad Danyluk (sound) and Lauchlin Johnston (set). Featuring scenic illustrations by Cindy Mochizuki.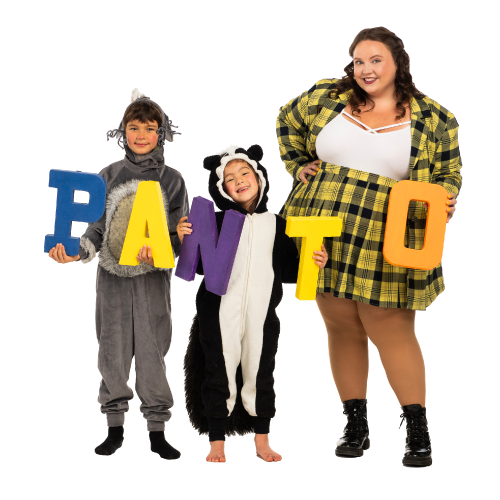 Limited time offer:
Save up to $37 with a Family Pack
Includes 4 tickets:
2 adults + 2 children
Available for showtimes NOV 22–DEC 3
"It is the silliest, most wonderful of traditions. And for me, it has become essential."
—Marsha Lederman, The Globe and Mail
CREATIVE TEAM
Playwrights:
Jivesh Parasram & Christine Quintana
Director:
Anita Rochon*
Composer / Musical Director:
Veda Hille
Choreographer:
Amanda Testini*
Assistant Director:
Howard Dai
Assistant Musical Director:
Mishelle Cuttler
Assistant Choreographer:
Julian Lokash
DESIGNERS
Set and Properties Designer:
Lauchlin Johnston
Costume Designer:
Alaia Hamer
Lighting Designer:
Sophie Tang
Sound Designer:
Brad Danyluk
Scenic Illustrator:
Cindy Mochizuki
Head of Props:
Heidi Wilkinson & Flying Fox Prop Shop
Assistant Set Designer:
Jenn Stewart
Assistant Costume Designer:
Sarah Sosick
PRODUCTION
Stage Manager:
Emma Hammond*
Assistant Stage Manager:
Jenny Kim*
Apprentice Stage Manager:
Caroline Tang
Production Manager / Technical Director:
Daniel O'Shea
Production Assistant & Child Wrangler:
Samantha Levy & Ethan DeHoog
STARRING
Steffanie Davis* as Belle
Jason Sakaki* as Beast
Mark Chavez as Art Dude / Señor Tamaki / King Skunk
Munish Sharma* as Maurice / Salman Roe
Maiko Yamamoto as Enchantress / Miso Potts
Veda Hille & Mishelle Cuttler on the Keys (alternating nights)
June Mirochnick on Percussion
Emma Abbott+, L Danger+, and Hikari Terasawa+ as the Bento Box Buds & East Van Skunks
PANTO KIDS
Greta Flinn, Mia Lin, Noa Lin, Scout Lobo, Hayden Mangan, Jude Mangan, Loa Martin, Bryony Martyn, Cluny Martyn, Marika MacRae, Marlowe Bea Petten, Tasio Pietropaolo, Jasper Podbrey, Ida Roeliani, Max Tyler-Hite.
Theatre Replacement
Artistic Director:
Maiko Yamamoto
Operations Director:
Chelsea MacDonald
Senior Producer:
Katie Roberts
Panto & Associate Producer:
Jamie King
THE CULTCH PRODUCTION TEAM
Production Manager:
Andrew McCaw
Assistant Production Manager:
Siobhan Powell
Technical Director:
Kaden O'Reilly
Show CREW
Head Fly / Carpenter:
Darren (DJ) Miller
Head Audio:
Neal Miskin
Head Electrician / Cultch ATD:
Jude Weismiller
Head Wardrobe:
Florence May Barrett
*Appears with the permission of the Canadian Actors' Equity Association. Theatre Replacement engages professional artists who are members of the CAEA under the terms of the Independent Theatre Agreement. We thank them for their support.
+Student of Studio 58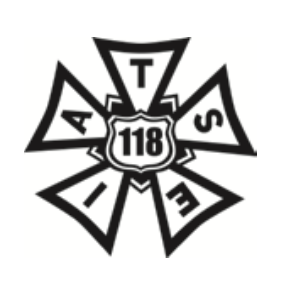 A Chat with the Panto Creators
Videos by Cameron Anderson
a beloved Vancouver holiday tradition for more than a decade!
"East Van Panto has earned its place as one of the best-loved holiday traditions in Vancouver."
—Colin Thomas, Vancouver theatre critic
"A holiday tradition that joyously skewers convention."
 — Kathleen Oliver, Georgia Straight
"…funny, imaginative and exhilarating…should be near the top of everyone's list of this year's holiday shows."
— Jerry Wasserman, Vancouver Sun
Section Pricing from:
A+: $79
A: $74
B: $59
C: $49
D: $20
Panto Family Pack (2 adults + 2 children):
A+ / A: $199
Available for showtimes NOV 22–DEC 3

Panto Child Price:
All Sections: $39
Available for showtimes NOV 22–DEC 3 and ages 16 and under
Indigenous Pricing:
Self-identifying Indigenous patrons can get tickets (sections A / A+) for just $25!
Use promo code: 2324Indigenous

Valid for performances NOV 24–DEC 03.
Not applicable for Community Pricing previews.
Cultch Connects:
Our Cultch Connects program provides free tickets for families, community groups, artists, and others who might not be able to otherwise experience our shows. If you would like to learn more about how to access Cultch Connects tickets, please reach out to [email protected].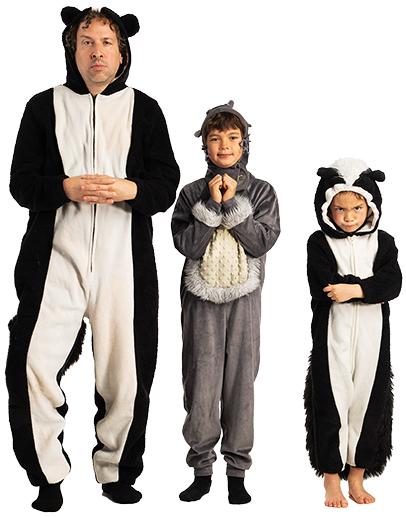 Share the magic of Panto with family and friends around the world!
Available to stream on-demand from DEC 18–JAN 07
Closed Captioning is available.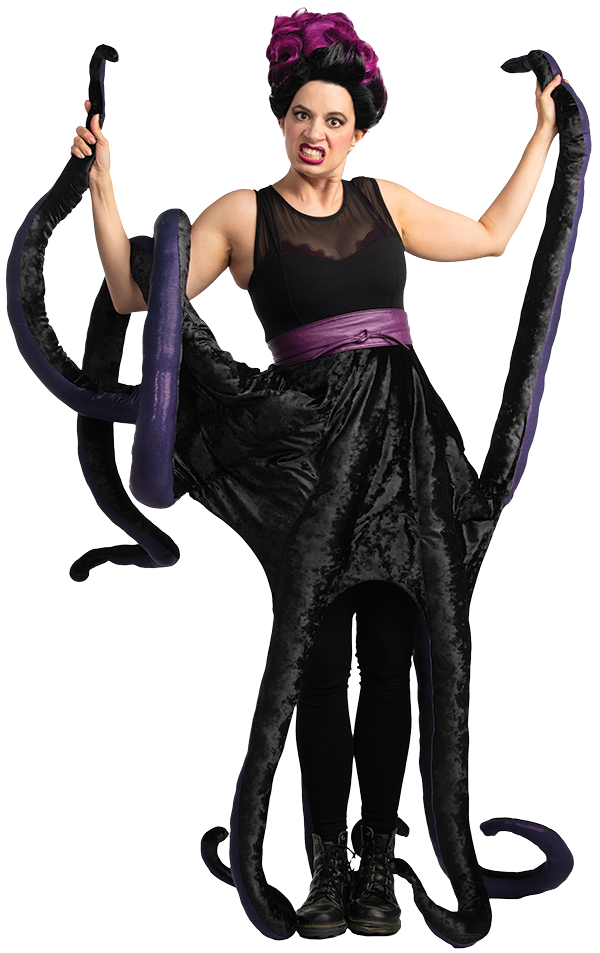 Panto On Demand Bundle
Enjoy two Pantos for just $40!
Includes: East Van Panto: Beauty & The Beast (2023) & The Little Mermaid (2022)
Make it a Panto On Demand Party & Save!
Panto Party Package (5 links):
$100 ( A savings of 20%)