GALLERY HOURS
Mon- Fri, 12-6 PM
Sat: 12-4PM
1895 Venables St.
Vancouver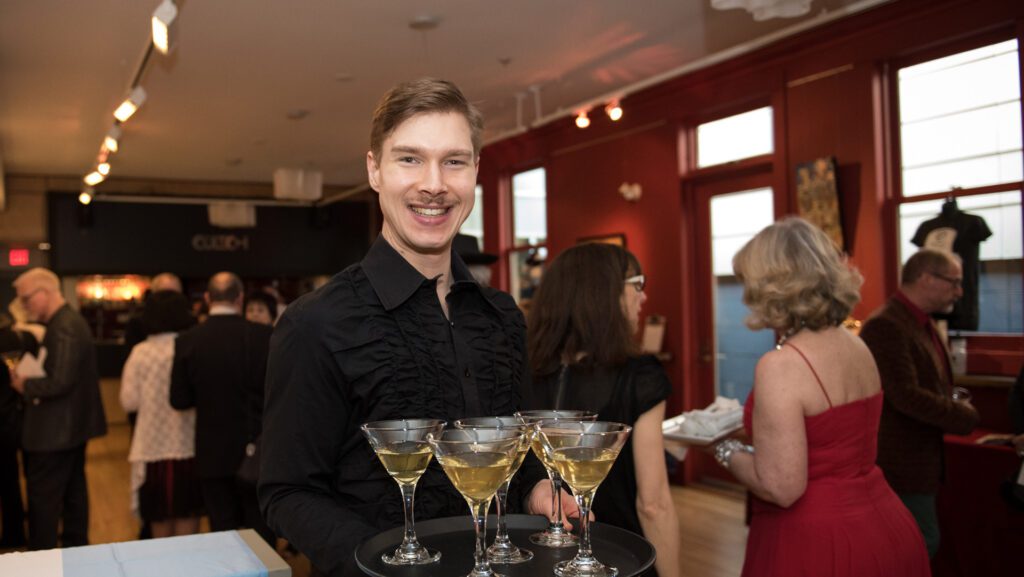 Opening Reception
with the artistS in attendance
Monday, May 15 from 6-8pm
This event is FREE and open to the public!
Wearing a mask is recommended.
Adolfo Bermudez is a mexican artist from the northern city of Durango. Since 2019 he has resided in Musqueam Squamish and Tsleil-Waututh territory. He studies creative writing at Langara College and has a short story, "The house of aunt Vera", published by the Michoacan House of Culture. He has been involved in photography since 2021, when he started to go out to the streets to document his neighborhood. By self-teaching and learning from other individuals, he is slowly building his own voice. His first solo exhibit took place from December 22, 2022, to January 5th, 2023, in his hometown of Durango, Mexico. 
Lineo Bradley was born in Lesotho, Africa but has spent most of her life in Vancouver, BC. She is a grade 8 student. Her favourite activity is hanging out with her dog Titan. She loves to do all types of art, including mixed media, painting and digital art. She is also a competitive dancer and gymnast.
This mixed media piece shows youth using social media (selfies and photos) in a turbulent world where chaos, though unseen, is always present in the background. Mixed media piece that depicts a human having strings attached that are controlling their movements with eyes watching all around. 
Krystal Charlston is a multidisciplinary artist who lives and works in Langley, British Columbia. Her hyper feminine work explores her identity and how she wants the world to understand that being both feminine, yet masculine is the reality for almost all women. Charlston's distinctive style explores her rural life from childhood to now. She completed her EDAS certificate at Kwantlen Polytechnic University in 2016, her BFA in 2022 and now is working on her BEd at Simon Fraser University. Charlston works for the Langley School District, in which she finds that her work as an educator influences her art practice. Her practice has developed a playful aspect, and this playfulness is seen throughout her work.
My work aims to challenge gender norms through the juxtaposition of sculptural forms that blur the line between what is thought of as feminine and masculine. My own experiences growing up on a farm in Langley, BC and years of engaging in physically challenging farm work has greatly informed my art practice. Equally important is my fascination with all things considered stereotypically female in our culture: fashion, glitter, fake nails, fake eyelashes,….) Throughout my work, tools, fashion and objects relating to farm labor are blended together to create a new hybrid, highlighting contrasting stereotypes of gender.
Reina Garcia (she/her) is a 20 year-old Mexican/chicana; her purpose is self-expressing creatively in any space be it by visual arts or film. From drawing to sculpting as well as writing to editing. She values the power in creating meaningful works to deliver powerful messages and sharing her culture as well as learning from other cultures. She aspires to work in the visual arts field and have people engage in her art and the conversations it may provoke.
A gouache painting depicting a period pad in some piantes using mixed media, and a gouache painting of a clown using beads around it to create a rosary.
Jessie Hazard (they/she) is a 20 year old artist from California and a third year BFA student at the University of British Columbia. They are primarily a mixed-media painter, and love including texture and outside materials into paint to create a collage-like sensory experience. The human body is also a main interest, including finding and portraying the shapes and pieces it holds. Aside from painting, she also has a developing sculpture practice using bioplastics to make clothing and accessories mimicking human skin. She plans to continue pursuing both painting and sculpture, as well as textiles in her work going forward. 
In Quilt, I wanted to propose the idea of the human body as a physical quilt. Through painting and hand sewing, I compiled many types of fabrics – all ones that I own and have sentimental value and/or strong associations – into a "quilt" over parts of a larger body. I wanted to discuss the body as not only physical proof of life, but also as an
accumulation of past life, as we are all built on the things we have experienced. Note: this is a three part series, and there are two more slightly smaller paintings in the same style. 
My name is Sanjeet and I'm currently an outreach worker and a student. I started painting again in 2020. I was born and raised in Vancouver. I was always really passionate about art growing up, but soon after leaving high school I never picked up a pencil or paint brush to do any kind of art for years. Doing art in 2020 was like therapy for me because I began to realize it was a great way for me to express feelings that I've always found difficult to express out loud. 
My work represents the cycle of emotions and work that we put in to recollect ourselves after a loss of a significant relationship. The work we put into ourselves mostly consists of us coming back to ourselves, and reminding ourselves of what we are truly made of. This loss will result in us losing ourselves, but eventually reminding ourselves of who we are or rediscovering ourselves. This is something I've found difficult to navigate coming from the Punjabi community. Talking about emotions has always been considered out of the norm, and due to the generational trauma a lot of Punjabi parents were not able to teach their children how to cope with the loss of significant relationships in our lives. 
Moe is a photographer and filmmaker of Japanese and Taiwanese descent born and raised on the traditional, ancestral, unceded lands of the hən̓ q̓ əmin̓ əm̓ -speaking Musqueam,Squamish and Tsleil-Waututh peoples (Vancouver). In her work, Moe explores how storytelling through images can (re)shape time, identity and the unknown. Her work can be found online at www.moemyang.com
Since the start of the pandemic, I have been gravitating towards pointing my lenses inwards, to capture the more intimate moments of my own personal life to create the memories I want to remember. The first sample of my work is my most recent project, 里帰り/Satogaeri, from my family's recent trip to Japan in four years to visit my grandparents in Osaka. 
My name is Richard Zubot. I am a mixed aboriginal (Haida, Cree, French and German) photographer that was born and raised in East Vancouver. As a photographer I want to see the beautiful in the mundane,something others may pass by without a second thought. I want the world to see the beauty in stuff that might be overlooked or forgotten. Growing up in B.C. housing allowed me to appreciate all that is around me, whether it be an old torn down basketball hoop or a pair of shoes hanging on electrical wire, there is beauty in it all.