Dawn Petten, Amanda Sum, and Mark Chavez by Emily Cooper
Dawn Petten, Amanda Sum, and Mark Chavez by Emily Cooper
NOV 16, 2022–JAN 01, 2023 | YORK THEATRE
East Van Panto:
The Little Mermaid
To celebrate the 10th anniversary of the East Van Panto, we're going somewhere we've never been before: under the sea!
NOV 16, 2022–JAN 01, 2023
YORK THEATRE
Subscribers get first access and up to 20% off tickets to East Van Panto: The Little Mermaid!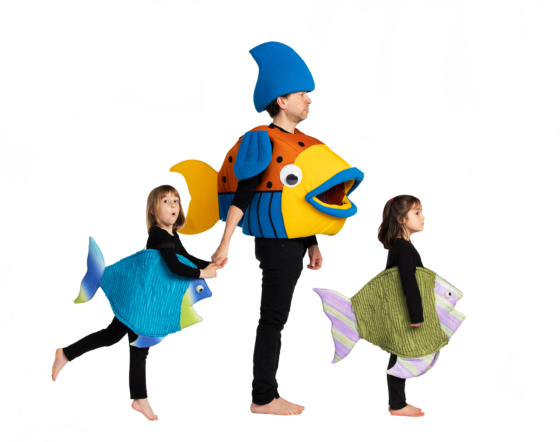 Theatre Replacement (Vancouver)
Written by Sonja Bennett
Music by Veda Hille
Directed by Meg Roe
While Ariel is busking with her girl band at New Brighton Beach, she falls in love with a teenage mer-person. Ariel dives into an ocean adventure where she makes a questionable deal with a devilish octopus named Ursula, fights off evil electric eels with her trash crab BFF, Sebastian, and has to help save the ocean from a mysterious purple slime of despair.
Join the incredible returning team of Playwright Sonja Bennett, Director Meg Roe, long-time Panto Composer Veda Hille, stand-out Panto alumni Dawn Petten, Amanda Sum, Mark Chavez, Ghazal Azarbad, and Barry Mirochnick, and Panto newcomer Andrew Wheeler for bubbly good times!
In-Person Showtimes & Dates
NOV 16, 17: 7:00 – Preview
NOV 18: 7:00 PM – Opening
NOV 19, 22–26: 7:00 PM
NOV 27: 2:00 PM & 7:00 PM – Filming
NOV 30: 7:00 PM – Filming
NOV 19–20, 26: 2:00 PM

DEC 1–3, 6–11, 13–18, 21, 23, 28–30: 7:00 PM
DEC 3–4, 10–11, 17–18, 20–24, 27–28, 30–31: 2:00 PM

JAN 1: 2:00 PM

Be Part of the Making of Panto On Demand
Be our studio audience! On NOV 27  and NOV 30, you'll get the same Panto fun, plus be a part of the filming magic! All filming tickets are just $35!
DEC 18:  2PM VocalEye Performance
Please contact The Cultch box office (604 251 1363) to reserve tickets and description equipment.
Learn more about our accessible performances.
Watch Panto for the first time, see it again, or share the magic with loved ones all around the world!
East Van Panto: The Little Mermaid is available to watch online and on-demand from DEC 17, 2022–JAN 01, 2023 through RE/PLAY, The Cultch's digital playground.
York Theatre
639 Commercial Dr.
Vancouver, BC
1895 Venables St.
604-251-1363
boxoffice@thecultch.com
Mon to Fri: 12–6PM, Sat 12-4
and 1 hour prior to all performances
Our Cultch Connects program provides free tickets for families, community groups, artists, and others who might not be able to otherwise experience our shows. If you would like to learn more about how to access Cultch Connects tickets, please reach out to outreach@thecultch.com.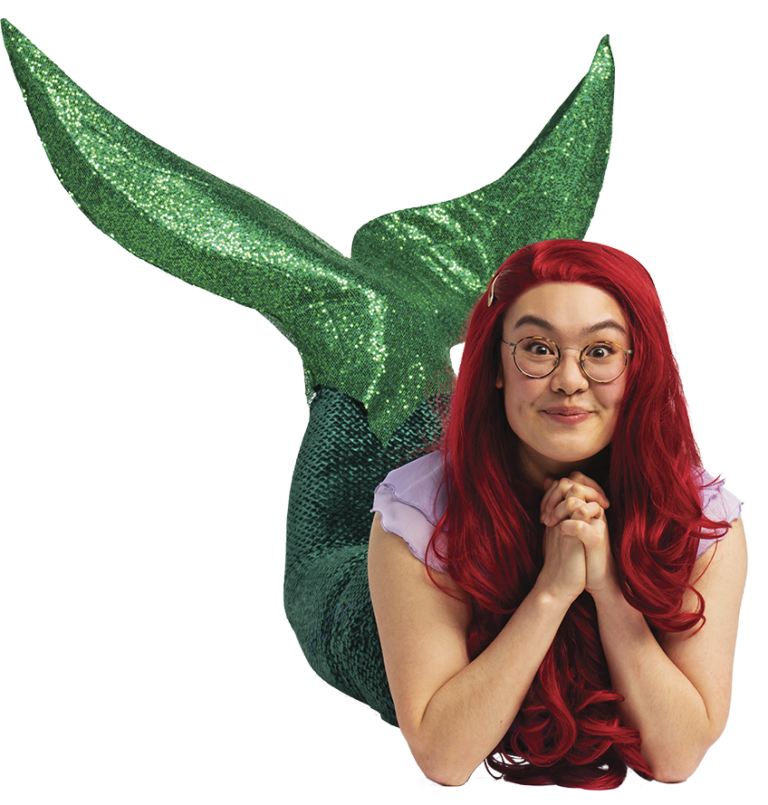 Share the magic of Panto with family and friends around the world!
Panto Online is available to
stream on-demand from DEC 17—JAN 01.
Written by: Sonja Bennett
Music by: Veda Hille
Directed by: Meg Roe
Choreography: Amanda Testini
Assistant Director: Arthi Chandra
Producer: Andy Cohen

Featuring: Amanda Sum, Dawn Petten, Ghazal Azarbad, Mark Chavez, and Andrew Wheeler
Orchestra: Veda Hille and Barry Mirochnick
Set and Properties Designer: John Webber
Concept Artist and Illustrator: Cindy Mochizuki
Costume Designer: Alaia Hamer
Lighting Designer: Sophie Tang
Sound Designer: Brad Danyluk

Stage Manager: Joanne PB Smith
Assistant Stage Manager: Yvonne Yip
Apprentice Stage Manager: Mariana Munoz
The East Van Panto is supported by our incredible community of sponsors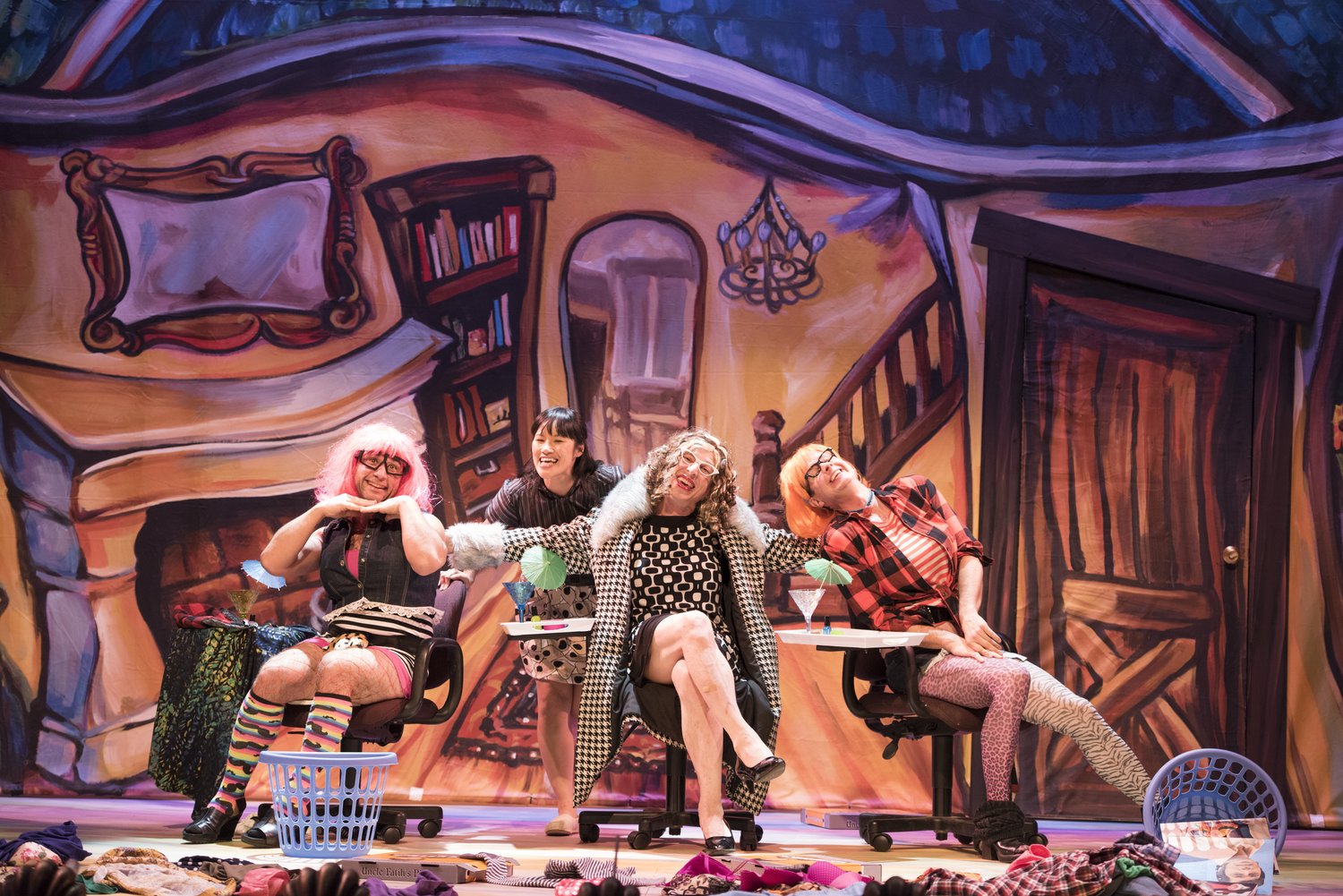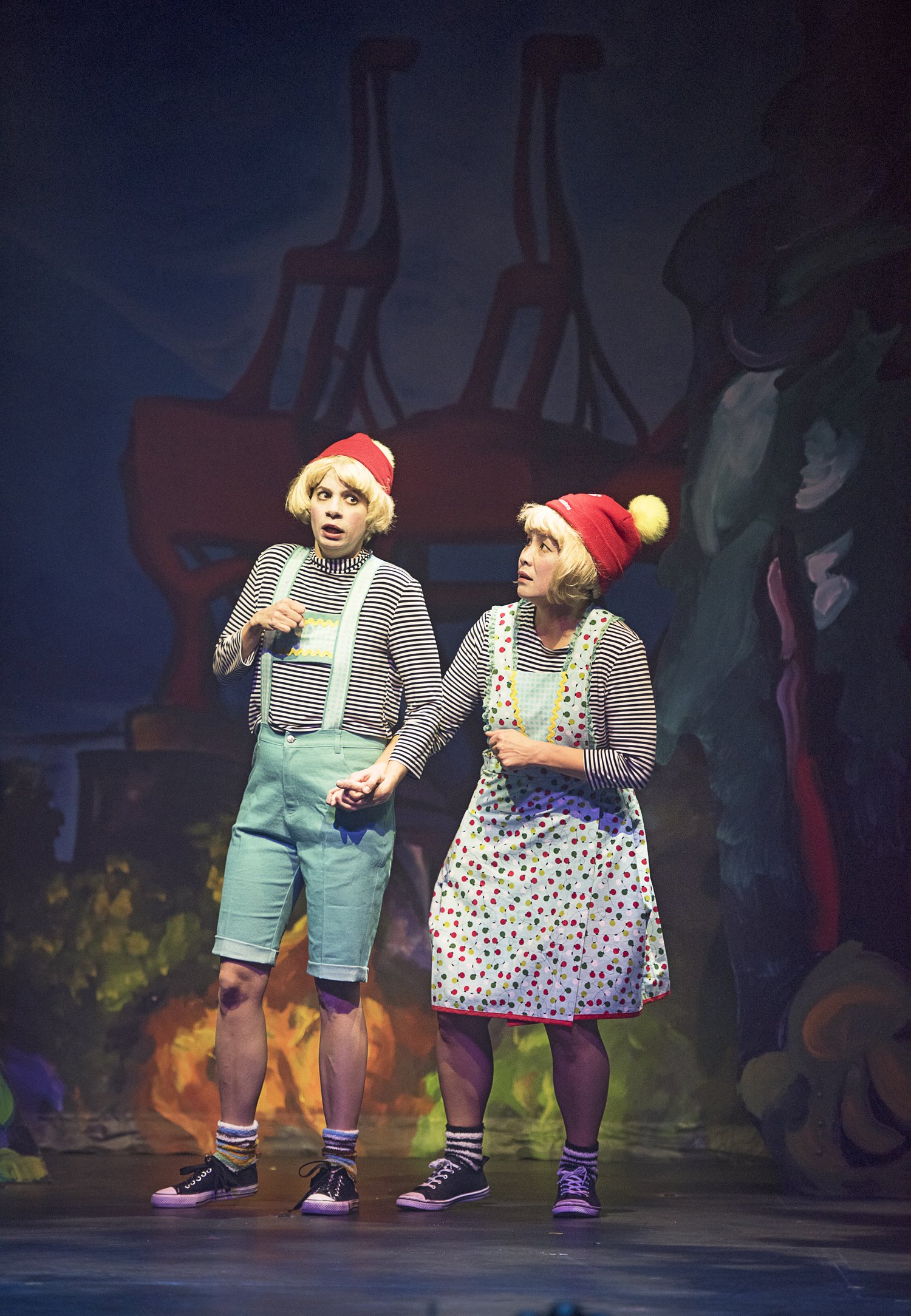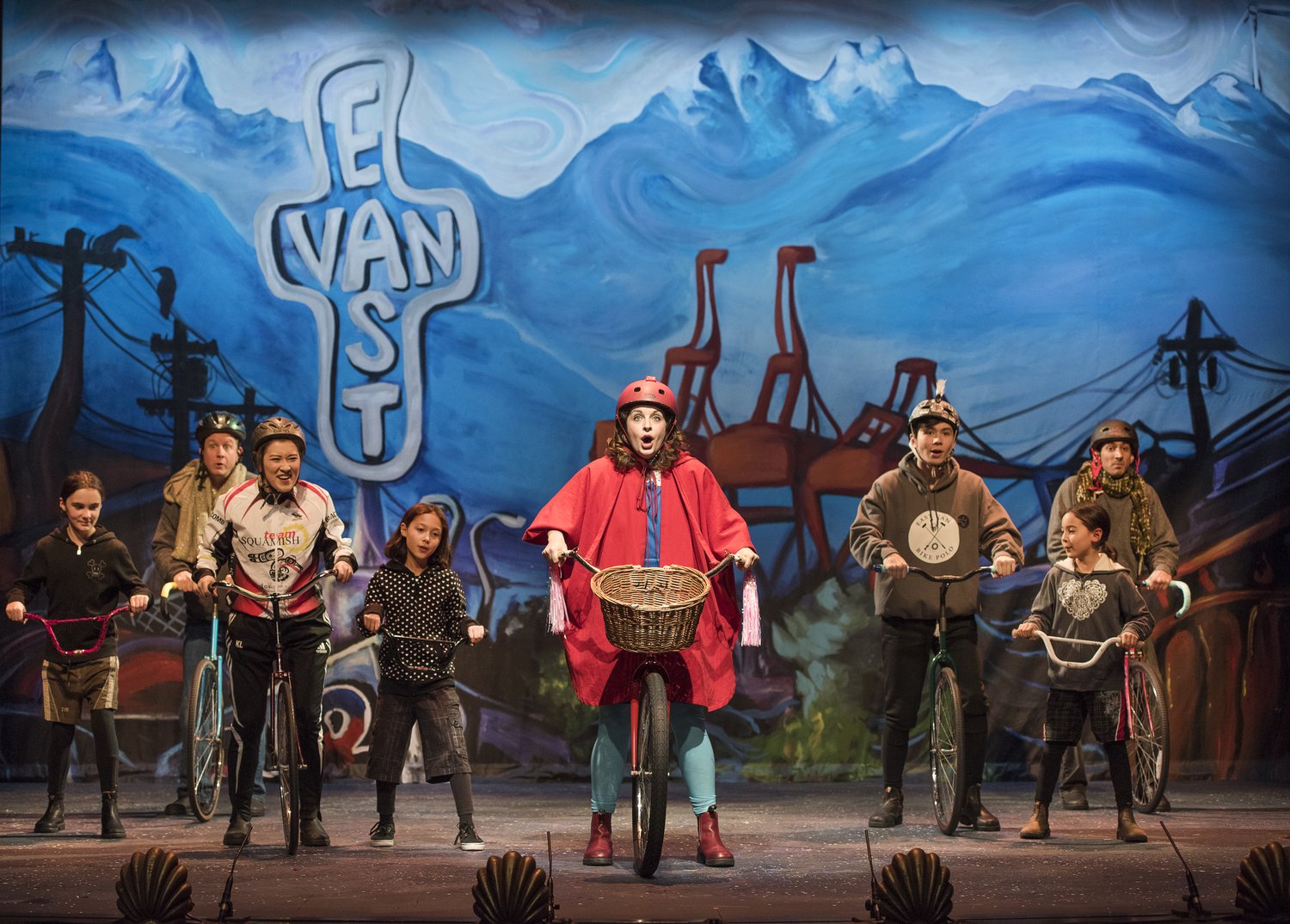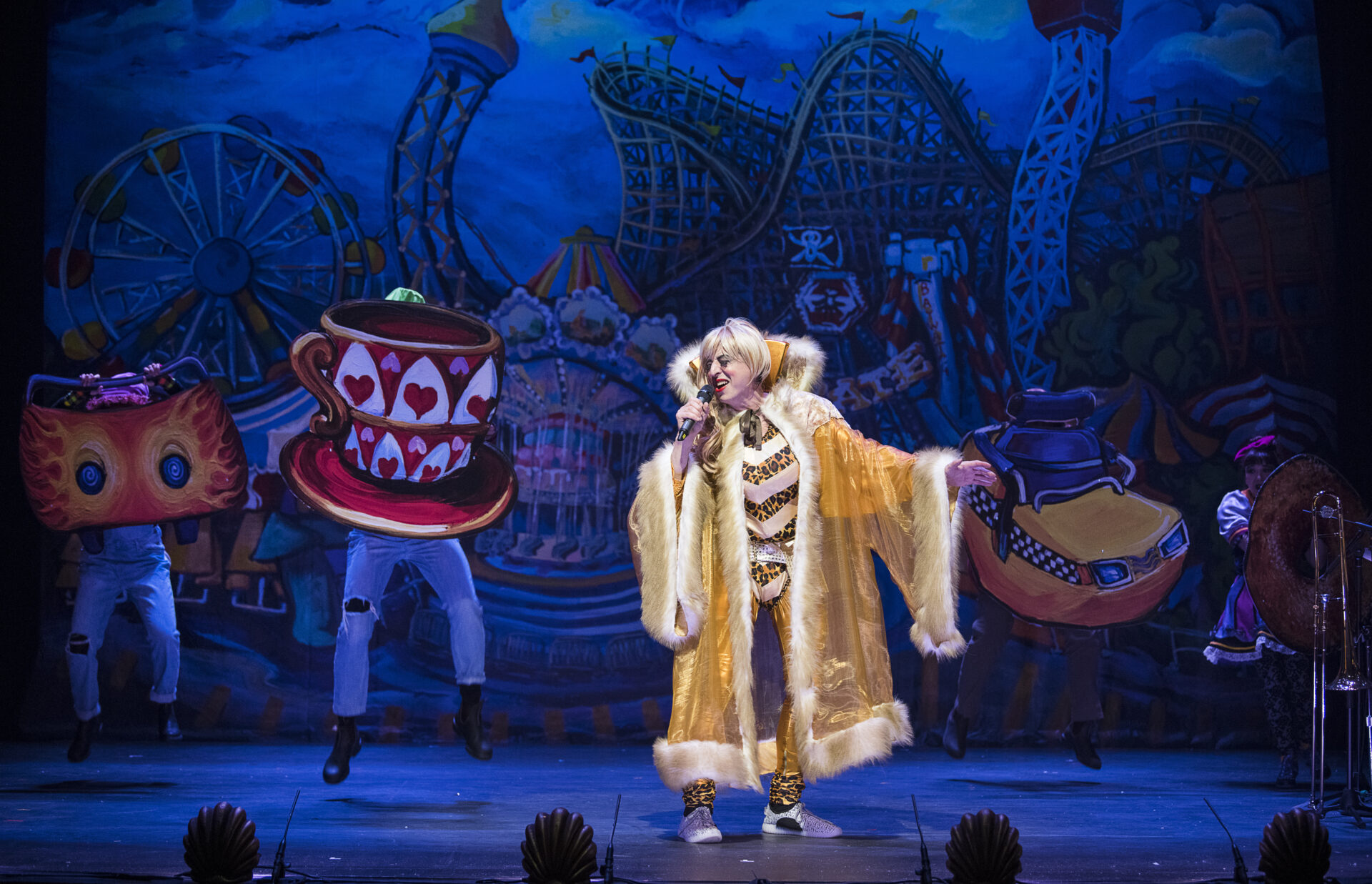 Snow White and the Seven Dwarves
All Photos by Emily Cooper
Subscribe to our Winter/ Spring 2023 Season
Get the best seats at the best prices, discounts on additional tickets, unlimited access to our upcoming RE/PLAY Digital Series, and more perks.