Actor/Singer,Alex Samaras, gives us a peek behind-the-scenes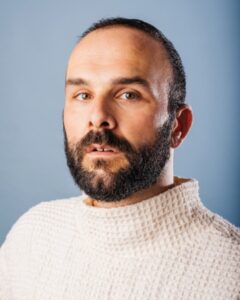 we asked Alex Samaras (who plays 'Bear' in The Cave) to give us an idea what touring with the show has been like.
Alex Samaras is a singing artist. His output as a performer and recording artist span every genre and style.
What has it been like being on tour? Do you have a favourite memory from the tour so far?
Being on tour has been like a big 'ol family vacation. Singing in the car, adventures in the mountains, and discovering food and thrift shops. Favourite memory: the sound system didn't work at the one of the theatres and we had to do the show acoustically. The band adjusted their volume and provided this strong support that felt new and alive. We had to amp up our energy and embody the words and music with an extra intensity. Something magical happened that night and I'll never forget it.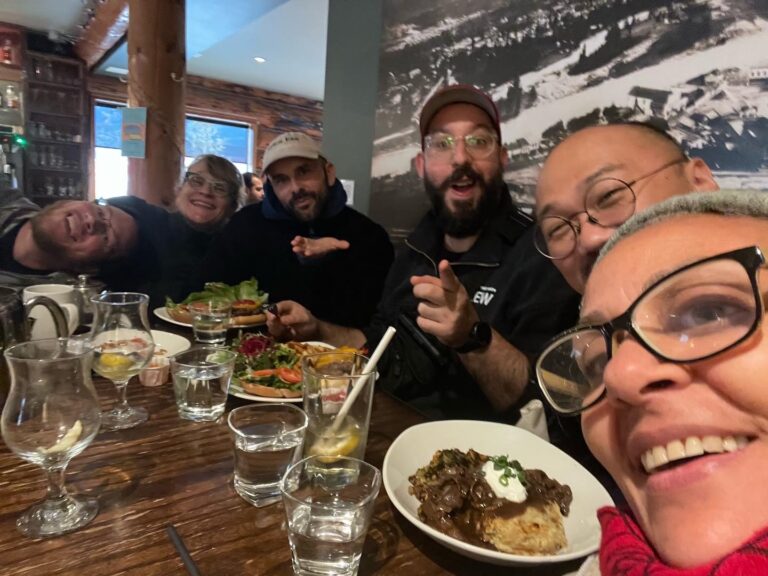 What are you looking forward to about coming to Vancouver?
Vancouver has the freshest fish and I will be eating it every day. And I'll be enjoying the sublime smoothies at Eternal Abundance.
What kind of response have you been getting from audiences for The Cave across Canada?
The responses have been emotional, visceral and enlightening. The talk-backs have allowed communities to come together and share their anxieties and fears about the climate crisis on an emotional level, in a large group. I think this is rare and vital. In Nelson, a community member told us a story that goes back to the 1920's where two forest rangers were stuck in a cabin that was surrounded by forest fires. They built a fire barrier and as the fire burned around them a number of animals came into the safe area licking their wounds, waiting together until the fire stopped and then went back into the forest.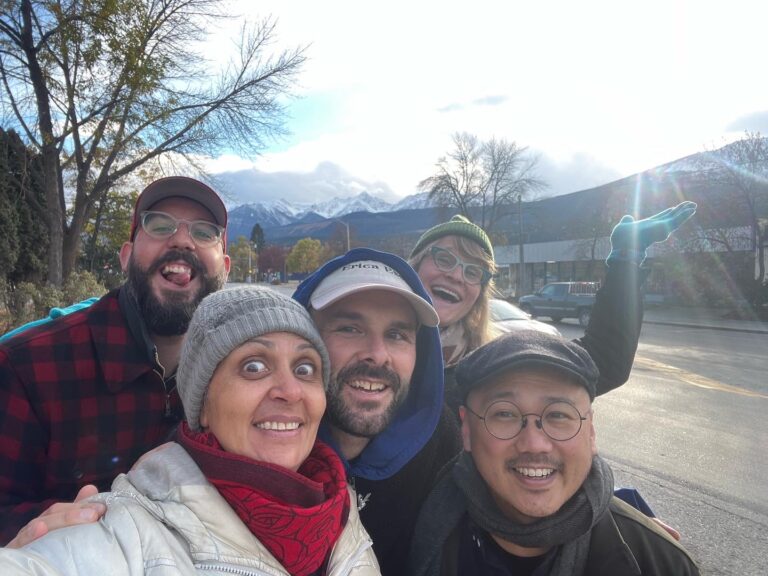 What do you think Vancouver audiences should know about The Cave?
Vancouver audiences are savvy and ready for anything. I'm wondering what we should be expecting from them! The Cultch feels like the perfect fit for our fiery and intimate show. I can't wait to meet the audience every night. I think we're all in for a treat!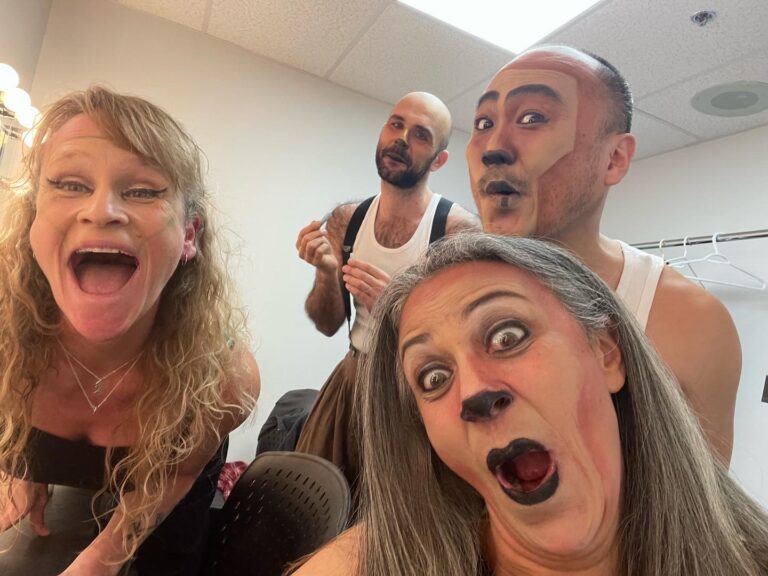 The Cave runs at the Historic Theatre until November 20, 2022.