Here at The Cultch we are ramping up for a Fall Season to remember—full of big hits, returning favourites, and meaningful shows with big heart.
So, which shows do you think are the ones for you? Maybe you are looking for something for the whole family, maybe you want to watch a show that will make you think, maybe you want something high energy.
Subscriber deals have returned, so why not choose more than one show?! You can save up to $82 off single ticket prices with the Full Five Package, or $56 with the Choose 2 Package! Subscribers also enjoy first access, and up to 20% off tickets, to East Van Panto: The Little Mermaid.
Whatever you want, we've got it! Read on to find out which shows are the perfect fit for you..
Looking for a show to get you up on your feet?
If you are looking for a show to get you up on your feet, look no further than Hot Brown Honey—The Remix! You may remember Hot Brown Honey from its sold out runs in 2018 and 2019. Fans of this politically-charged, stereotype-smashing show will be excited to know that this cabaret mix of song, dance, burlesque, poetry and spoken word is back, and bigger than ever!
This loud and proud show plays at the York Theatre Sept 23 – October 8, 2022.
Looking for a show that can teach you something about Vancouver?
If you are the type of person who likes history and documentaries, then you will not want to miss Zee Zee Theatre's In My Day. Written by Rick Waines, In My Day is inspired by a community-based oral history research project which interviewed long-term survivors and caregivers who lived through the first 15 years of the HIV pandemic in British Columbia.
This heart wrenching show kicks off the day after World AIDS Day and runs December 2-11, 2022 in the Historic Theatre.
Looking for something for the whole family?
We are starting the 2022 Fall Season with a perfect show for the whole family. No matter if you love wild and wacky theatre, circus, music, or dance… Animal, from Quebec's Cirque Alfonse, has it all!
This all-ages show will play at the Vancouver Playhouse September 20-24, 2022.
Looking for a show that all parents can relate to?
If you are a parent, then you will find so much to relate to in Ins Choi's latest play from the renowned theatre company Vancouver Asian Canadian Theatre. Bad Parent was originally scheduled to play in the spring of 2022, but unfortunately had to be postponed. Choi's many fans will be thrilled to finally be able to watch this relatable dark comedy, especially any parent who has ever asked the question, "am I a bad parent?"
This long awaited show plays the Historic Theatre October 13-23, 2022.
Looking for a show that addresses a serious issue through beautiful music and performance?
If the climate crisis is for you, like so many of us, a huge weight on your mind, and if you love art that asks the big questions, then The Cave is the perfect show for you. With lyrics from award-winning Cree playwright Tomson Highway, and incredible music from John Millard and Martha Ross, The Cave is a musical which brings the voices of the animals centre stage.
Returning to The Cultch after a digital run in 2021, The Cave plays the Historic Theatre November 10-20, 2022
BONUS: The show that is for EVERYONE: East Van Panto: The Little Mermaid*.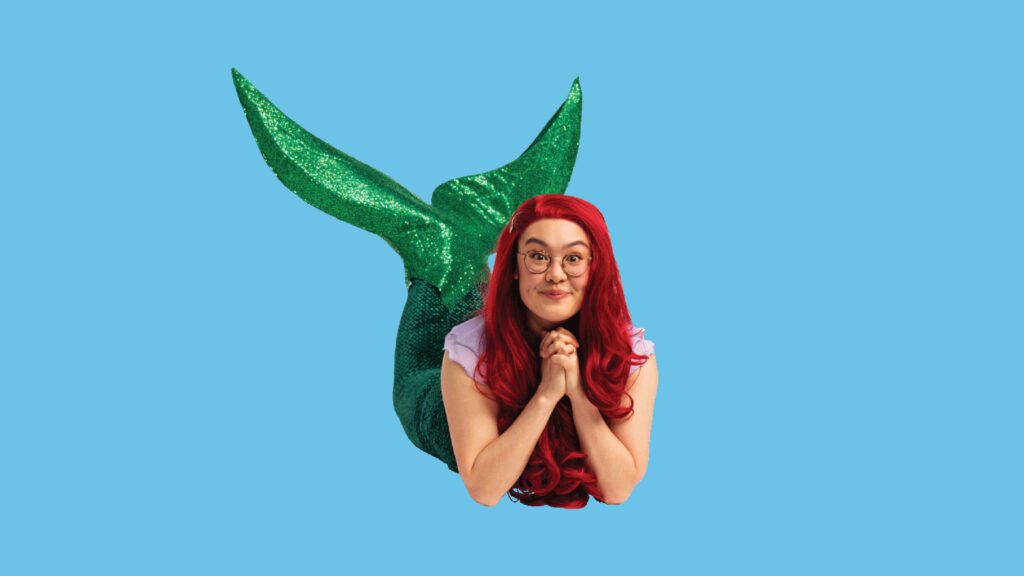 Writer/Director duo, Sonja Bennett and Meg Roe team up again to present the tenth anniversary of Vancouver's favourite holiday tradition in true East Van form! East Van Panto has become a fan favourite over the last 10 years. With jokes for adults and kids alike, great song parodies from the one and only Veda Hille, and incredible performance from an all star cast, East Van Panto: The Little Mermaid really is the show for EVERYONE!
*Panto tickets can be added to a Full Five Package or a Choose Two Package for an additional charge. Subscribe to get up to 20% off Panto tickets.
This underwater adventure hits the York Theatre stage November 16, 2022 and runs until January 1, 2023.