Tai Amy Grauman; Photo by bb collective
You Used to Call Me Marie…
By Tai Amy Grauman
Savage Society (Vancouver)
World Premiere
An epic Métis love story.
We follow Iskwewo, Napew, and Mistatim through eight intertwined stories of love, loss, and the fight of the Métis people as the Métis nations emerge across the plains amidst the fur trade's robust colonization. As we experience the love stories shared by the Callihoos, through the political uprisings of the 1930s and into the present day, we witness their struggle to protect their people and celebrate their resilient sovereignty as Métis women.
Experience the premiere of this new work by Jessie Award-winning playwright, Tai Amy Grauman, inspired by the stories of Métis women in her family (the Callihoos). Produced by Savage Society, the company that brought you Little Red Warrior and His Lawyer.
Produced by Savage Society (Vancouver)
Written by Tai Amy Grauman
"Lovers reunite through important moments in history in play 'You Used to Call me Marie'"
"Star people reunite through history in new play by Métis actor/writer"
"Audiences will be captivated by this epic story of the Métis Nation as seen through the eyes (and souls) of two star-crossed lovebirds."
—Colette Poitras, Manager, Indigenous Public Library Outreach, Edmonton, Alberta
"It articulated my family story and the story of so many of our families. It was perfect."
—Christi Belcourt, Métis Visual Artist
Section Pricing from:
Section A+: $49
Section A: $44
Section B: $39
Section C: $29
Indigenous Pricing:
Self-identifying Indigenous patrons can get tickets (sections A / A+) for just $20!
Use promo code: 2324Indigenous

Valid for performances APR 19–28
Not applicable to PWYC Preview and Anniversary shows (APR 18 & 23)
Evening Shows: 7:30 PM
April 18: Preview
April 19: Opening
April 20, 24–27
April 23: Talkback
Matinees: 2:00 PM
April 21: Talkback
April 27, 28
Save up to 30%
with a Season Ticket Package!
Choose 5, Choose 3, and Flex Passes available
The Ronald S. Roadburg Foundation is proud to support Indigenous Programming at The Cultch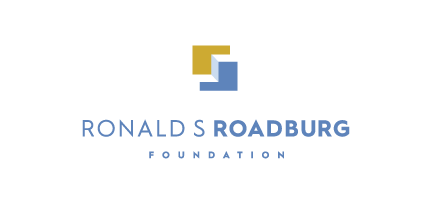 The Cultch offers American Sign Language (ASL) interpreted performances, Live Audio described performance in partnership with VocalEye and Relaxed Performances for a less restrictive environment. Those who do not require these accessibility features will not experience any disturbance to the performance.
Find out more about our Accessibile performance options.